airbnb property investment trinidad
Are you looking for a city with breathtaking landscapes with unique outdoor opportunities like hiking, fishing, and camping? Then the historic mining town of Trinidad is a perfect choice for you! Here you can find vintage shops, interesting museums as well as many historical spots with architecture from the 1800s. As if this were not enough, you can also get the most fantastic views from the Trinidad Lake State Park, North lakes among other natural places.
However, it's still recommended to learn about buying a property for Airbnb in order to make sure that it's profitable. To begin with, it's certainly important to consider the major costs and revenue before deciding to purchase a property in Trinidad. Another excellent option is to do rental arbitrage as it does not require you to purchase a property.

Aside from looking at a property's fascinating architectural design, proximity to major tourist areas, and accessibility to the best go-to places, the primary step is to determine profitability. In this article, we'll discuss the metrics in order to gauge the best property investment.
This includes the best website recommendations for property investment in Trinidad, property gross rental yield, cash-on-cash return, and annual revenue, along with some of the most ideal and profitable properties according to their location. Stoked to learn more? Continue reading!
Top Reasons for Buying An Airbnb in Trinidad, CO
Trinidad is a popular city in Las Animas county that offers a variety of outdoor activities to travelers while they can also enjoy the stunning landscapes conformed by cliffs and mesas that surround the place. But aside from that, what else is there to know? Here are some of the major reasons why you should consider buying a property for Airbnb in this Trinidad:
1. Affordable real estate market
Trinidad offers an attractive proposition when it comes to its housing market because the selling prices are certainly affordable and appealing! In fact, real estate prices are 52% lower than the Colorado average. According to Realtor, the median house price in Trinidad is $279K and it does up 3.5% year-over-year.
2. Good cost of living
It's certainly important for investors to consider the cost of living as well as the overall livability when choosing where to invest. Taking this into account, Trinidad certainly sounds attractive as it has a nice cost of living that is 19% lower than other cities in Colorado.
3. Low property taxes
Perhaps, property taxes can be a real headache to some investors, but don't worry too much about this in Trinidad because they're low. In fact, Colorado ranks high when it comes to cities with the lowest property taxes with an average effective rate of just 0.48%. 
What to Expect When Purchasing a Property in Trinidad, CO?
Now that we know the advantages of investing in Trinidad, let's take a quick look at some of the cons. It's always better to look at the two sides of each coin in order to properly set your expectations!
Crime problems are something that the majority of cities can't avoid, especially if the city has great tourist traffic. Unfortunately, we need to mention Trinidad here because its crime rate is 79% higher than the national average according to AreaVibes. However, the good news is that year over year, crime in this city has decreased by 12%.
Best Neighborhoods for Airbnb in Trinidad
Let's take a closer look at the important Airbnb key metrics to discover which is the most profitable neighborhood in Trinidad. Filtered for a 1-bedroom apartment, here is a brief overview of some of the most recommended and profitable neighborhoods:
airbnb property investment Orlando
1.
Trinidad South
Annual Revenue: $21,387
Occupancy Rate: 57%
Average Daily Rate: $91
2.
South Oak
Annual Revenue: $21,179
Occupancy Rate: 57%
Average Daily Rate: $95
3.
Kit Carson Park
Annual Revenue: $18,990
Occupancy Rate: 52%
Average Daily Rate: $91
Is Property Investment Profitable in Trinidad City Centre?
Using a short-term rental income calculator, it was discovered that a 2-bedroom apartment in Trinidad City Center can generate an annual revenue of $30,756 with a steady occupancy rate of 68% and a nightly rate of $114.
airbnb property investment trinidad

Cheap Houses & Properties For Sale in Trinidad City Center
Finding the best properties that have the potential to produce high yields and capital growth are certainly some of the preferences of major investors. It's always best to ask for assistance from real estate agents to access exclusive and unique properties during the development stage. 
At the same time, it's even better when a property investor like you conducts research about predicted growths and market forecasts. Here are some of the houses for sale in Trinidad along with the calculated gross rental yield, cash-on-cash return, and annual revenue:
Disclaimer:
The properties featured in this article are indicated as examples and there is a possibility that they have already been sold and removed from the website's listings.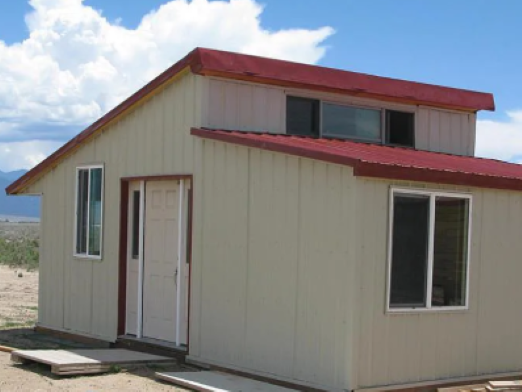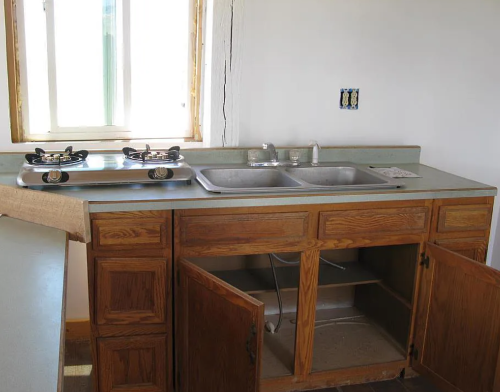 | | |
| --- | --- |
| GROSS RENTAL YIELD | 23.08% |
| ANNUAL REVENUE | $13,620 |
| CASH ON CASH RETURN | 43.49% |
| | |
| --- | --- |
| GROSS RENTAL YIELD | 25.29% |
| ANNUAL REVENUE | $20,206 |
| CASH ON CASH RETURN | 50.10% |
| | |
| --- | --- |
| GROSS RENTAL YIELD | 19.29% |
| ANNUAL REVENUE | $21,026 |
| CASH ON CASH RETURN | 32.10% |
| | |
| --- | --- |
| GROSS RENTAL YIELD | 24.85% |
| ANNUAL REVENUE | $31,059 |
| CASH ON CASH RETURN | 48.77% |
| | |
| --- | --- |
| GROSS RENTAL YIELD | 25.48% |
| ANNUAL REVENUE | $43,290 |
| CASH ON CASH RETURN | 50.67% |
Conclusion
While it's a fact that Trinidad, Colorado is certainly a fascinating destination with a rich history, it's best to discover a property's profitability before taking a bold move. The data points mentioned in this article for Trinidad such as Airbnb occupancy rates, annual revenue, and average daily rate should be the primary basis before investing in a property. 
Hence, if the data presented above has given you ideas to boost your strategic pricing plan for your business, then an Airbnb rental arbitrage calculator is certainly what you need for success in the long run. It's a fact that some of the STR investors are also considering Airbnb Rental Arbitrage, but they still need to have a reliable data tool on to base their conclusions! 
As we live in a digital era, an accurate data analytics tool can help your business stand out among your surrounding competitors and benchmark your property by tracking the occupancy rates of competing listings in your preferred city.