airbnb property investment San Francisco
Looking for the perfect city where it offers entertainment, culture, and financial industries? San Francisco has it all! Known as the city and port in Northern California, San Francisco makes it perfect for anyone who wants to relax and be productive with outdoor activities at the same time. While many travelers consider this city on their travel bucket list, it's most certainly a thrill for property investors too! 
To begin with, the major costs and potential revenue should be considered before deciding to purchase a property. Another excellent option is to do rental arbitrage in San Francisco since it's fairly popular and does not require you to purchase a property as a start. As long as you adhere to the Airbnb rules in San Francisco, there should be no problems of breaching the laws.
.

"The Urban Land Institute ranked an Francisco among the top 20 meters in real estate exploration, citing a growing local economy, a young workforce and a long-term sustainable market.
The City of the Bay is considered by many to be the perfect place for both conventional and Airbnb investments."

– Sexton Group on San Francisco Real Estate Investment
Here's an interesting fact: San Francisco is one of the best places to Airbnb in California! 
Airbnb occupancy rates by city state that an average host in San Francisco can earn up to $45,888 during the peak seasons from July – September. With over 4,777 Airbnb listings in San Francisco, it's certainly a catch for property investors! 
Aside from looking at a property's fascinating architectural design, proximity to major tourist areas, and accessibility to the best go-to places, the primary step is to determine profitability. In this article, we'll discuss the metrics in order to gauge the best property investment.
This includes the best website recommendations for property investment in San Francisco, property gross rental yield, cash-on-cash return, and annual revenue, along with some of the most ideal and profitable properties according to their location. Stoked to learn more? Continue reading!
Why Invest in a Property in San Francisco?
San Francisco is home to many iconic landmarks such as the Golden Gate, Pier 39, Alcatraz and Fisherman's Wharf! On top of that, You will have the opportunity to experience the lively environment, delicious dishes and different leisure activities. But what else is there to know? Here are some of the major reasons why you should consider buying a property for Airbnb in San Francisco:
1. San Francisco's economic growth
San Francisco is a big corporate city as well as one of the fastest-growing cities in the State. The city is home to many large corporate employers and startups that allow it to enjoy a strong economy with a booming job market, in fact, the city has an unemployment rate of 2.0% which is lower than the nation's average (6.0%).
2. Iconic tourist destination
The tourism sector of San Francisco is an important contributor to the economy here and the good thing is that it's steadily growing. Based on San Francisco Travel report, the city welcomed over 14.8M in 2021. This info surely will draw the attention of investors who want to cater to tourist accommodations. 
3. San Francisco and its diversity
Considered one of the 15 most diverse cities in the US, San Francisco welcomes everyone with an open mind warmly. The city has an ethnically diverse population as well as progressive values, making anyone feel at home as soon as they arrive here. Plus, they host the largest and oldest pride parades in June, which attracts many locals and visitors alike. 
Expectations When Buying A Property in San Francisco
Aside from the pros of investing in a property in San Francisco, let's discuss some of the cons so you can know what to expect when living in this fascinating city. It's always better to look at the two sides of each coin in order to properly set your expectations!
1. High cost of living & expensive real estate
While San Francisco has many positive aspects, sadly, not everything can be perfect. If we talk about the average cost of living and the real estate market, this city stands out, but not in a good way. The cost of living is 94% higher than the national average, quite shocking, right? Moreover, the median property price will also make you think twice before investing here because the current value is above $1.4M.
2. Traffic is a nightmare
We all may agree if I say that getting stuck in traffic is a headache and you can expect that in San Francisco, things like this can become quite overwhelming. Drivers lose around 97hrs in congestion per year here and currently, it ranks eighth among the top 10 cities in North America with the worst traffic.
Best Neighborhoods for Airbnb in San Francisco
Let's take a closer look at the important Airbnb key metrics to discover which is the most profitable neighborhood in San Francisco. Filtered for a 1-bedroom apartment, here is a brief overview of some of the most recommended and profitable neighborhoods:
airbnb property investment San Francisco
Annual Revenue: $55,106
Occupancy Rate: 93%
Average Daily Rate: $148
Annual Revenue: $61,296
Occupancy Rate: 92%
Average Daily Rate: $153
Annual Revenue: $64,178
Occupancy Rate: 84%
Average Daily Rate: $182
Is Property Investment Profitable in San Francisco?
Using a short-term rental income calculator, it was discovered that a 2-bedroom apartment in San Francisco can generate an annual revenue of $121,491 with a steady occupancy rate of 80% and a nightly rate of $345.
airbnb property investment San Francisco

Houses for Sale in San Francisco, CA
Finding the best properties that have the potential to produce high yields and capital growth are certainly some of the preferences of major investors. It's always best to ask for assistance from real estate agents to access exclusive and unique properties during the development stage. 
At the same time, it's even better when a property investor like you conducts research about predicted growths and market forecasts. Here are some of the profitable properties and house prices in San Francisco along with the calculated gross rental yield, cash-on-cash return, and annual revenue:
Disclaimer:
The properties featured in this article are indicated as examples and there is a possibility that they have already been sold and removed from the website's listings.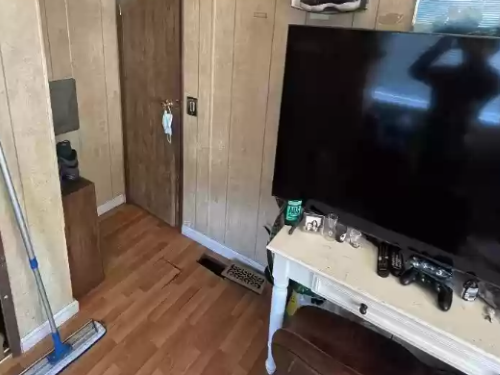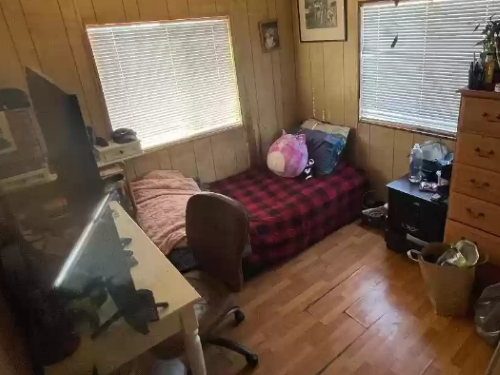 | | |
| --- | --- |
| GROSS RENTAL YIELD | 23.02% |
| ANNUAL REVENUE | $18,414 |
| CASH ON CASH RETURN | 43.29% |
| | |
| --- | --- |
| GROSS RENTAL YIELD | 24.18% |
| ANNUAL REVENUE | $30,463 |
| CASH ON CASH RETURN | 46.76% |
| | |
| --- | --- |
| GROSS RENTAL YIELD | 32.41% |
| ANNUAL REVENUE | $41,809 |
| CASH ON CASH RETURN | 71.46% |
| | |
| --- | --- |
| GROSS RENTAL YIELD | 19.69% |
| ANNUAL REVENUE | $58,861 |
| CASH ON CASH RETURN | 33.29% |
| | |
| --- | --- |
| GROSS RENTAL YIELD | 38.90% |
| ANNUAL REVENUE | $70,027 |
| CASH ON CASH RETURN | 90.94% |
Conclusion
Since Airbnb is rapidly increasing and constantly changing for each city in the world, it is crucial to make decisions based on accurate data. Overall, San Francisco is a great place to invest in since it can generate a nice cash flow for property investors as long as the right neighborhood is targeted and potential revenue is calculated using an Airbnb rental arbitrage calculator.. However, for investors who have a tight budget, it will be hard to find an affordable property because its average housing value is higher than the national average. But don't worry because there are many other profitable cities in California that you can explore!