airbnb property investment Cambridge
Are you looking to invest in an academic town with plenty of great passive income opportunities? Check out Cambridge! Known for being the hometown of world-renowned universities in the world, this city is ideal for property investors who want to engage with the student market.
On the other hand, it's highly recommended to learn about buying a property for Airbnb in order to make sure that it's profitable. To begin with, it's certainly important to consider the major costs and revenue before deciding to purchase a property in Cambridge. Another excellent option is to do rental arbitrage in Cambridge as it's fairly popular and does not require you to purchase a property.
.

"Cambridge was ranked the best real-estate market in Massachusetts in a new WalletHub study which compared cities around the United States."

– Mass Live on Cambridge Real Estate 
Aside from looking at a property's fascinating architectural design, proximity to major tourist areas, and accessibility to the best go-to places, the primary step is to determine profitability. In this article, we'll discuss the metrics in order to gauge the best property investment.
This includes the best website recommendations for property investment in Cambridge, property gross rental yield, cash-on-cash return, and annual revenue, along with some of the most ideal and profitable properties according to their location. Stoked to learn more? Continue reading!
Why Invest a Property in Cambridge?
In Cambridge, locals and visitors alike can enjoy different leisure activities, such as outstanding museums, a lively arts scene and top-notch restaurants, but what else is there to know? Here are some of the major reasons why you should consider buying a property for Airbnb in Cambridge:
1. Great location!
Cambridge is part of the Boston Metropolitan area, and thanks to this, it enjoys a privileged location as it's close to many attractions as well as other cities in the State. It's just 1.60km away from Somerville and 4.83km from Boston!
2. Booming job market
Cambridge has a stable economy thanks to its major industries and a diversified job market that include sectors like education, healthcare, software technology, etc, this greatly attracts senior and young professionals alike to the city. The unemployment rate here is 2.5% which is lower than the national average of 3.5%.
3. Low crime rate
It is always important to know whether a city is safe or not before taking a huge step so that investors can ideate countermeasures for it. The great news here is that Cambridge is quite a safe city, the crime rate as well as the property crime are below the national average according to AreaVibes.  
Expectations When Buying A Property in Cambridge
Aside from the pros of investing in a property in Cambridge, let's discuss some of the cons so you can know what to expect when living in this fascinating city. It's always better to look at the two sides of each coin in order to properly set your expectations!
1. High property taxes
Unfortunately, the average effective tax rate in Middlesex County is higher than the national average of 0.99%, this being 1.24%. In general, homeowners in Massachusetts pay one of the largest annual property tax bills compared to other States according to SmartAsset.
2. Housing market in Cambridge: quite unaffordable
Looking for an affordable house may be difficult in Cambridge as the values are 61% higher compared to the majority of the cities in Massachusetts. Based on Zillow Index, the average property price here is more than $951K and is trending up 4.7% compared to last year.
Best Neighborhoods for Airbnb in Cambridge
Let's take a closer look at the important Airbnb key metrics to discover which is the most profitable neighborhood in Cambridge. Filtered for a 1-bedroom apartment, here is a brief overview of some of the most recommended and profitable neighborhoods:
1. Cambridgeport
Annual Revenue: $57,370
Occupancy Rate: 94%
Average Daily Rate: $161
2. Neighborhood Nine
Annual Revenue: $65,582
Occupancy Rate: 93%
Average Daily Rate: $189
3. North Cambridge
Annual Revenue: $60,113
Occupancy Rate: 89%
Average Daily Rate: $178
airbnb property investment Cambridge
Is Property Investment Profitable in Cambridge, MA?
Using a short-term rental income calculator, it was discovered that a 3-bedroom apartment in Cambridge City Center can generate an annual revenue of $125,031 with a steady occupancy rate of 80% and a nightly rate of $390.
airbnb property investment Cambridge

Homes and Houses For Sale in Cambridge, MA
Finding the best properties that have the potential to produce high yields and capital growth are certainly some of the preferences of major investors. It's always best to ask for assistance from real estate agents to access exclusive and unique properties during the development stage. 
At the same time, it's even better when a property investor like you conducts research about predicted growths and market forecasts. Here are some of the profitable properties in Cambridge City Center along with the calculated gross rental yield, cash-on-cash return, and annual revenue:
Disclaimer:
The properties featured in this article are indicated as examples and there is a possibility that they have already been sold and removed from the website's listings.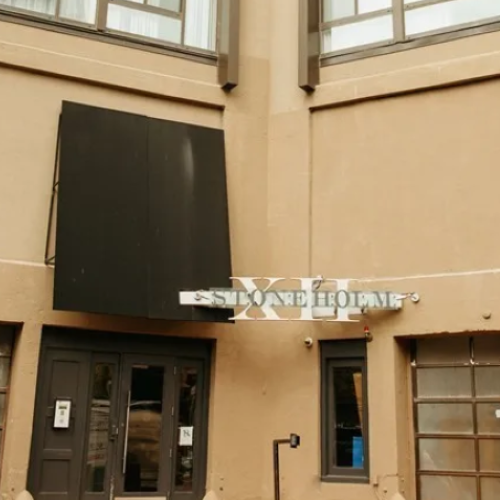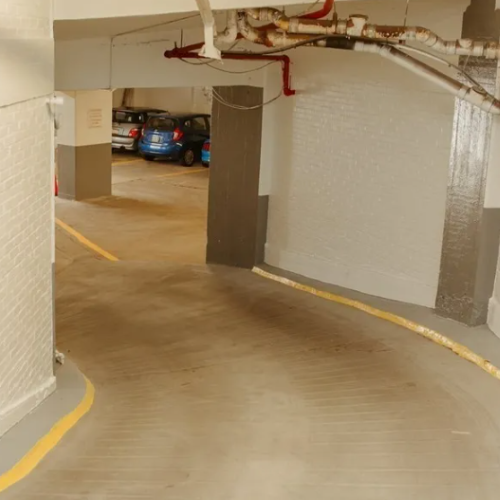 | | |
| --- | --- |
| GROSS RENTAL YIELD | 29.55% |
| ANNUAL REVENUE | $44,325 |
| CASH ON CASH RETURN | 62.88% |
| | |
| --- | --- |
| GROSS RENTAL YIELD | 24.39% |
| ANNUAL REVENUE | $40,226 |
| CASH ON CASH RETURN | 47.42% |
| | |
| --- | --- |
| GROSS RENTAL YIELD | 19.82% |
| ANNUAL REVENUE | $39,236 |
| CASH ON CASH RETURN | 33.68% |
4.
3-Bedroom Type Property for Sale Cambridge
0.8 miles St. Andrews School Of Math And Science
Asking Price: $249,900
| | |
| --- | --- |
| GROSS RENTAL YIELD | 21.86% |
| ANNUAL REVENUE | $54,439 |
| CASH ON CASH RETURN | 39.82% |
| | |
| --- | --- |
| GROSS RENTAL YIELD | 25.13% |
| ANNUAL REVENUE | $131,920 |
| CASH ON CASH RETURN | 49.62% |
Conclusion
In summary, Cambridge can be a good place to live and invest in Airbnb property thanks to its economic stability and proximity to other cities. The data points mentioned in this article for Cambridge such as Airbnb occupancy rates, annual revenue, and average daily rate should be your primary basis before investing in a property. 
To make sure that a property can generate a good cash flow, the right neighborhood should be studied and potential revenue should be calculated using an Airbnb income calculator. This is certainly what you need for success in the long run and to stand out among your competitors!