airbnb property investment Sevierville
It's common that Tennessee's shopping district is in Sevierville, but there's so much more to discover in this city! Vastly known for its dining & entertainment spots, it also features exciting tourist attractions such as Forbidden Caverns and Smoky Mountain Deer Farm, which attract numerous tourists to the city. 
Since there are plenty of various businesses in this city, it is also a haven for property investors who are looking for properties like cabins for sale in Sevierville, TN. However, it's still recommended to learn about buying a property for Airbnb in order to make sure that it's profitable. 
To begin with, it's certainly important to consider the major costs and revenue before deciding to purchase a property in Sevierville. Another excellent option is to do rental arbitrage in Sevierville City as it's fairly popular and does not require you to purchase a property.
.

"If you are planning to buy or invest in the Sevierville area, you should know that this area is unique because, unlike most tourist areas, it has very limited hotels to accommodate the number of people.
So, there is very little competition with commercial hotels."

– Hometown Realty on Investing a Property in Sevierville
Aside from looking at a property's fascinating architectural design, proximity to major tourist areas, and accessibility to the best go-to places, the primary step is to determine profitability. In this article, we'll discuss the metrics in order to gauge the best property investment.
This includes the best website recommendations for property investment in Sevierville, property gross rental yield, cash-on-cash return, and annual revenue, along with some of the most ideal and profitable properties according to their location. Stoked to learn more? Continue reading!
Why Invest a Property in Sevierville?
It's a given fact that Sevierville offers a stunning view with its privileged location at the foot of the Great Smoky Mountains National Park, but what else is there to know? Here are some of the major reasons why you should consider buying a property for Airbnb in Sevierville:
1. Bustling tourist destination
Being a known tourist destination can play an important role when it comes to investing in the real estate market. Luckily for investors interested in Sevierville, the city is a pretty popular holiday site in Sevier County aside from Gatlinburg. As a matter of fact, the county alone receives around 15M tourist arrivals annually and a great percentage of that visits the cozy city of Sevierville. 
2. Remarkable quality of life 
Overall, Sevierville offers an outstanding quality of life with a low cost of living and an affordable real estate market that will surely catch investors' interest. According to AreaVibes, the cost of living in Sevierville is 13% lower than the US average while property values are 10% lower (around $350k).
3. Low risk of natural disasters
While there are plenty of cities with eye-catching views of nature, it's safe to say that property investors will worry about one thing: natural disasters that can damage property. The good news is that in Sevierville, there is a low risk of being threatened by natural disasters such as tornadoes and hurricanes as confirmed by Dwellics.
Expectations When Buying A Property in Sevierville
Aside from the pros of investing in a property in Sevierville, let's discuss some of the cons so you can know what to expect when living in this fascinating city. It's always better to look at the two sides of each coin in order to properly set your expectations!
High crime rate in specific areas
Bad news here, because Sevierville has higher crime statistics compared to other cities in the State, especially if we talk about property crimes. Taking this into account, it will be best to analyze calmly where you want to purchase the property as well as the neighborhood and while you are on it, it would be ideal to also look for a reliable home security system.
Best Neighborhoods for Airbnb in Sevierville
Let's take a closer look at the important Airbnb key metrics to discover which is the most profitable neighborhood in Sevierville. Filtered for a 1-bedroom apartment, here is a brief overview of some of the most recommended and profitable neighborhoods:
airbnb property investment Sevierville
1. Cherokee Hills
Annual Revenue: $38,508
Occupancy Rate: 70%
Average Daily Rate: $130
2. Brooklyn Springs
Annual Revenue:

$69,275

Occupancy Rate: 87%
Average Daily Rate: $174
3. Catlettsburg
Annual Revenue: $60,900
Occupancy Rate: 66%
Average Daily Rate: $248
Is Property Investment Profitable in Sevierville City Centre?
Using a short-term rental calculator, it was discovered that a 2-bedroom apartment in Sevierville City Centre can generate an annual revenue of $48,769 with a steady occupancy rate of 64% and a nightly rate of $200.
airbnb property investment Sevierville

Sevierville Houses For Sale
Finding the best properties that have the potential to produce high yields and capital growth are certainly some of the preferences of major investors. It's always best to ask for assistance from real estate agents to access exclusive and unique properties during the development stage. 
At the same time, it's even better when a property investor like you conducts research about predicted growths and market forecasts. Here are some of the profitable properties in Sevierville City Centre along with the calculated gross rental yield, cash-on-cash return, and annual revenue:
Disclaimer:
The properties featured in this article are indicated as examples and there is a possibility that they have already been sold and removed from the website's listings.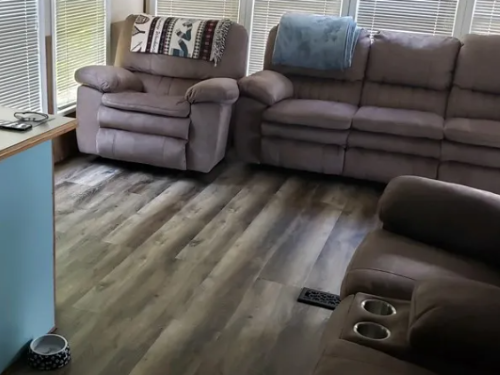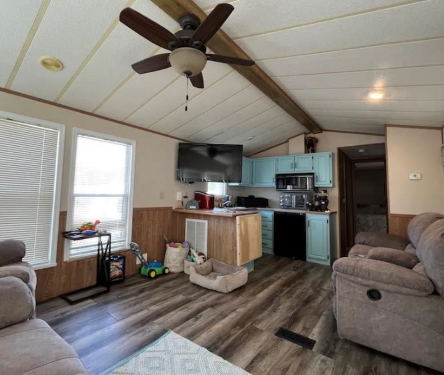 | | |
| --- | --- |
| GROSS RENTAL YIELD | 31.82% |
| ANNUAL REVENUE | $19,089 |
| CASH ON CASH RETURN | 69.68% |
| | |
| --- | --- |
| GROSS RENTAL YIELD | 27.43% |
| ANNUAL REVENUE | $26,059 |
| CASH ON CASH RETURN | 56.52% |
| | |
| --- | --- |
| GROSS RENTAL YIELD | 24.80% |
| ANNUAL REVENUE | $22,318 |
| CASH ON CASH RETURN | 48.63% |
| | |
| --- | --- |
| GROSS RENTAL YIELD | 26.35% |
| ANNUAL REVENUE | $36,883 |
| CASH ON CASH RETURN | 53.27% |
| | |
| --- | --- |
| GROSS RENTAL YIELD | 31.48% |
| ANNUAL REVENUE | $46,900 |
| CASH ON CASH RETURN | 68.67% |
Conclusion
Conducting market research in Sevierville is helpful for accuracy and knowing the potential profitability. With the variety of recreational activities that attract a great number of visitors to do in Sevierville, it can certainly generate a nice cash flow for property investors. However, it's recommended to choose the correct neighborhood in order to avoid areas with a high crime rate.
As long as the potential revenue is calculated using an Airbnb profit calculator, it's definitely worth the time & effort to invest and speak with a short-term rental expert to make the wisest decision for property investment that you won't regret.