Last updated on September 4th, 2023
airbnb property investment Niagara Falls
Niagara Falls is known for offering unique views of the waterfalls as well as a variety of outdoor activities for all those who wish to embark on new experiences. Located on the western bank of the Niagara River, this city can surely overwhelm travelers with its diversity of top attractions that can attract families and adventurers alike. 
While Niagara Falls's lively environment can easily catch investors' attention, it's certainly important to consider major costs and revenue before deciding to purchase a property here. At the same time, it's also essential to consider the Airbnb rules in Niagara Falls in order to operate an STR business without worrying about breaching the laws.
.

"During the past year, we have observed significant demand for rental properties in Niagara from renters from all over Canada and in particular from the GTA region. Niagara Region has tremendous potential for growth as there is still valuable land space for new housing development with green spaces scattered throughout all the cities which are becoming increasingly rare in bigger cities."

– Alina for Upscale Living
Aside from looking at a property's architectural design, proximity to major tourist areas, and accessibility to the best go-to places, the primary step is to determine profitability. 
In this article, we'll discuss the metrics in order to gauge the best property investment. This includes the best website recommendations for property investment in Niagara Falls, Ontario, property gross rental yield, cash-on-cash return, and annual revenue, along with some of the most ideal and profitable properties according to their location. Want to learn more? Then we recommend you to continue reading!
Top reasons for buying an Airbnb property in Niagara Falls
Leaving behind the fact that Niagara Falls offers unique experiences, great waterfall views as well as picturesque landscapes, there's more to learn as to why we recommend purchasing a property in this city. Here are some of the major reasons why you should consider buying a property for Airbnb in Niagara Falls:
1. Outstanding touristic destination
It is nothing new that Niagara Falls is a popular destination with a strong touristic market, right? In fact, this city welcomes around 12M visitors arrivals annually according to the Tourism Industry Association of Canada! This surely will catch the attention of investors who want to cater to tourist accommodations.
2. Good Housing Market
Considering that Niagara Falls is a hot touristic destination, the housing values remain fairly affordable. According to AreaVibes, Niagara Falls housing price is 50% lower than the national average and the median selling price is near C$700K. 
3. Great local infrastructure
As a renowned touristic destination, Niagara Falls doesn't disappoint when it comes to local infrastructure and its reliability. The city invests a lot in its infrastructure to offer the best of the best to visitors and locals alike.
4. Low cost of living
If you are looking to invest in Niagara Falls, then another important point to consider is the cost of living. Luckily this is another remarkable advantage in Niagara Falls because it has a low cost of living which is 18% lower than the national average. 
What to Expect When Purchasing a Property in Niagara Falls?
Now that we know the pros of investing in Niagara Falls, let's take a quick look at some of the cons. It's always better to look at the two sides of each coin in order to properly set your expectations!
While being a hot tourist destination can be an advantage to investors, it can also be a nightmare sometimes because the city is full of tourists all year round, especially on weekends and in areas like Clifton Hill & Fallsview. 
airbnb property investment Niagara Falls
Is Property Investment Profitable in Niagara Falls, Ontario?
Using a short-term rental calculator, it was discovered that a 2-bedroom apartment in Niagara Falls can generate an annual revenue of C$40,966 with a steady occupancy rate of 58% and a nightly rate of C$175.
airbnb property investment Niagara Falls

Properties for sale in Niagara Falls, ON, Canada
Finding the best properties that have the potential to produce high yields and capital growth are certainly some of the preferences of major investors. You can look for profitable homes for sale in Niagara Falls areas like Downtown, Chippawa and Cherrywood Acres. However, it's always best to ask for assistance from real estate agents to access exclusive and unique properties during the development stage. 
At the same time, it's even better when a property investor like you conducts research about predicted growths and market forecasts. Here are some of the Niagara Falls houses and condominiums for sale along with the calculated gross rental yield, cash-on-cash return, and annual revenue:
Disclaimer:
The properties featured in this article are indicated as examples and there is a possibility that they have already been sold and removed from the website's listings.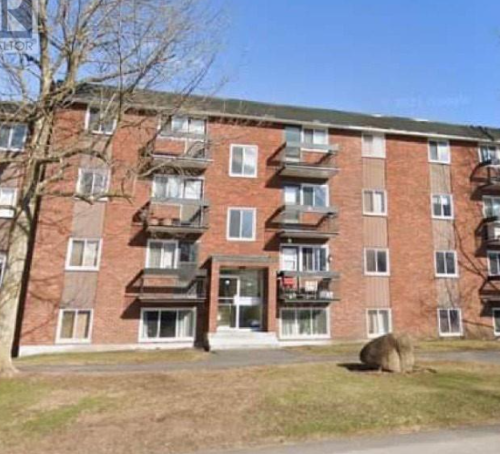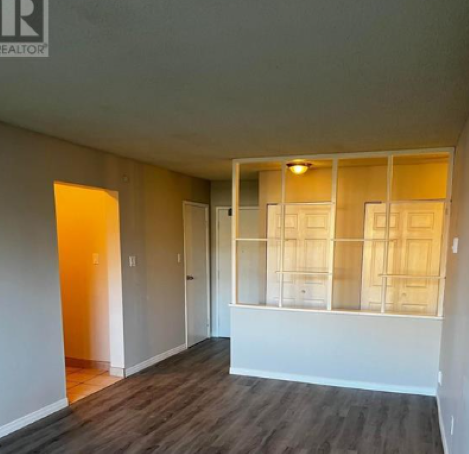 | | |
| --- | --- |
| GROSS RENTAL YIELD | 22.56% |
| ANNUAL REVENUE | C$28,651 |
| CASH ON CASH RETURN | 41.91% |
| | |
| --- | --- |
| GROSS RENTAL YIELD | 19.50% |
| ANNUAL REVENUE | C$37,051 |
| CASH ON CASH RETURN | 32.73% |
| | |
| --- | --- |
| GROSS RENTAL YIELD | 27.91% |
| ANNUAL REVENUE | C$50,229 |
| CASH ON CASH RETURN | 57.95% |
| | |
| --- | --- |
| GROSS RENTAL YIELD | 29.44% |
| ANNUAL REVENUE | C$64,473 |
| CASH ON CASH RETURN | 62.55% |
| | |
| --- | --- |
| GROSS RENTAL YIELD | 42.20% |
| ANNUAL REVENUE | C$94,958 |
| CASH ON CASH RETURN | 100.84% |
Conclusion
Conducting market research in Niagara Falls is helpful for accuracy and knowing the potential profitability. With the variety of recreational activities that attract a great number of visitors to Niagara Falls and an affordable housing market, it can certainly generate a nice cash flow for property investors. But if you're still having doubts about investing in Niagara Falls, we encourage you to analyze Airbnb performance metrics in other top Canadian cities.
As long as the potential revenue is calculated using an Airbnb profit calculator, it's definitely worth the time & effort to invest and speak with a short-term rental expert to make the wisest decision for property investment that you won't regret.