Last updated on December 13th, 2022
Are you looking to invest in an Airbnb property in Virginia? If you are targetting Charlottesville in particular, then you're on the right track.
There are various cities with high occupancy rates which gives assurance to property investors that their target area is profitable in the long run. Relatively, Charlottesville is one of the recommended cities to invest in as the tourism levels continue to rise this 2022.
Continue reading to learn more about Airbnb rules in Charlottesville and check out the profitability in this city.
Is

Airbnb

legal in Charlottesville

?

 
Let's spill the beans: Yes, Airbnb is certainly legal in Charlottesville. The tourism revenue of Charlottesville has made over $277million over the past 4 years. The tourist attractions include the Monticello, Downtown Mall, Trump Winery, and more.
Here is a little proof! As of July 2022, there are 6,345 nights available in Charlottesville from Airbnb alone. Guesthouses manages 21 listings, while Stay Charlottesville and Miranda operate 19 and 13 respectively.
How much can I make by running an Airbnb in Charlottesville?
Currently, there are 359 Airbnb listings in Charlottesville, with 83% of entire houses earning up to $3,922 a month. The Average Occupancy Rate in Charlottesville is 77% and the average daily rate is $158. According to short-term rental market analytics source Airbtics, a 2-bedroom apartment in Charlottesville can make up to $55,911 each year. Check out our Airbnb Income Estimator!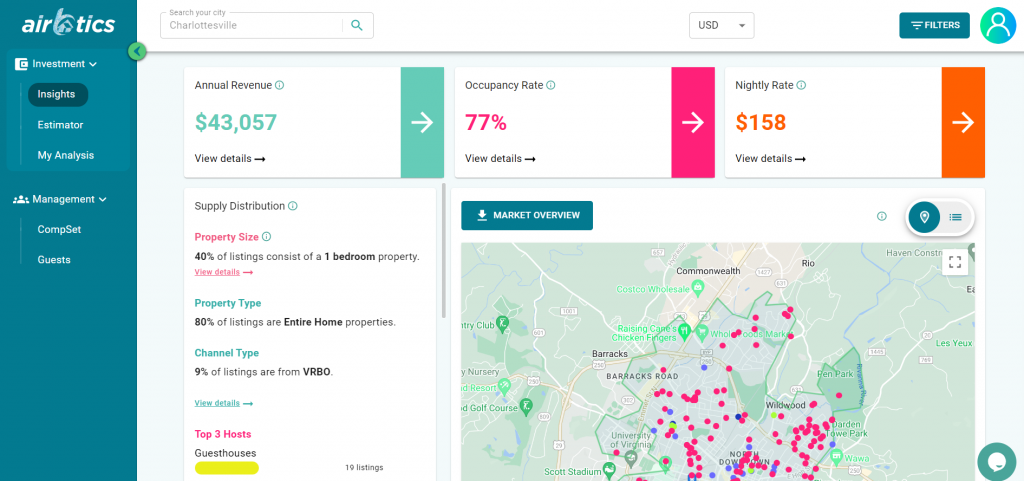 What Are The Short-term Rental

Accommodation

Policies in Charlottesville

?
Every person engaging in the business of short-term rental of tangible personal property shall f

ile annually an application for a certificate of registration

with the commissioner of revenue.

The

certificate issued is not assignable

and shall be valid only for the person in whose name it is issued and the place of business designated.

Continuous rentals that last

30 days or longer are exempt from transient occupancy tax

. For those who are claiming exempt rentals, documentation including a copy of the short-term lease or the recap spreadsheet from the online rental platform (AirBnB, VRBO, etc…) is required.

Is Charlottesville A Profitable

Area to

Invest In?
If you're worried about spending thousands of bucks to purchase a property, the good news is you have the option of not owning one. This is because there are many property investors who enjoy doing rental arbitrage in Charlottesville as a passive income!
Airbnb metrics are important in order to expect potential revenue and avoid losing hard-earned money. Before starting an Airbnb business, getting to know your preferred area's occupancy rates, average daily rates, and annual revenue is important to achieve success.
By using an accurate short-term rental calculator, you'll be able to confirm if Charlottesville is a good place for investment! In the digital era, it's easy to discover your estimated annual revenue and high-return investment opportunities in Charlottesville.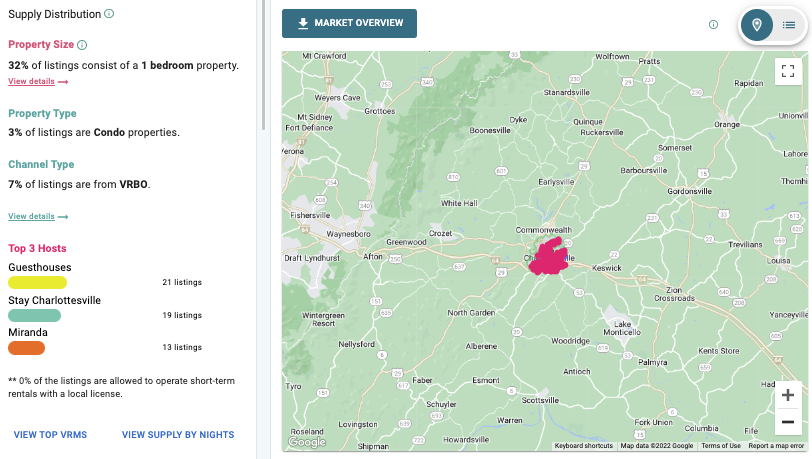 Source: Airbtics Dashboard
Charlottesville Rental

 Market

2022
Based on a recent report on the cities & towns of Charlottesville, the typical home value has up by 19.8%, similar to the median rent which increased by 2.3%.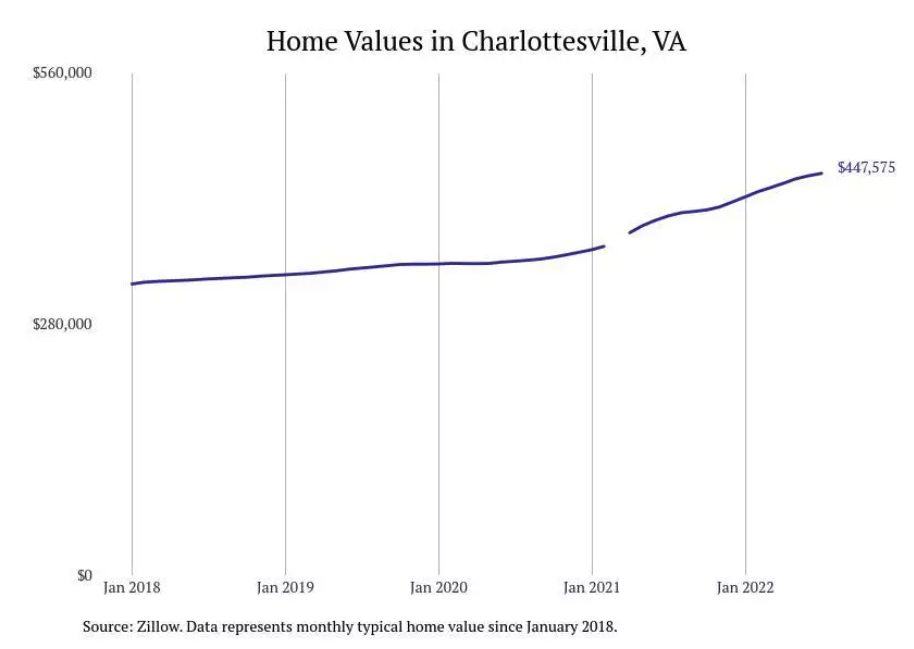 | Suburbs | Average House Price (2bd apartments) | Average Rent Price | Average Airbnb Revenue |
| --- | --- | --- | --- |
| Belmont | $799,000 (1,342 sqft) | $1,673 | $4,185 |
| North Downtown | $770,000 (1,240 sqft) | $2,200 | $5,573 |
| Fifeville | $400,000 (2,172 sqft) | $1,700 | $3,851 |
Source for Property Price: Properties in Charlottesville
Conclusion 
In general, considering the Airbnb rules & regulations in Charlottesville will help your Airbnb business to run smoothly! Aside from the fact that this is a passive income for various hosts, starting an Airbnb business is also a way to enjoy life and connect with new people from all over the world. Try Airbtics now and make the wisest investment decisions!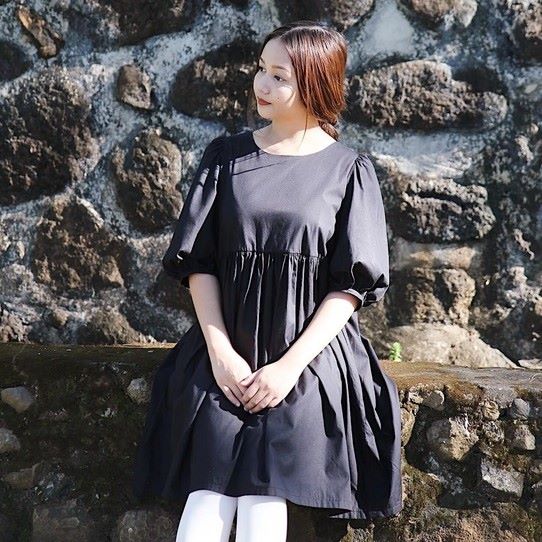 Robyn is a passionate content writer about short-term rentals and is dedicated to research & sharing property investment strategies and analysis worldwide. She is a graduate of Alliance Française de Manille, a songwriter, an animal advocate, and an avid fan of The Beatles since birth.