Airbnb ski towns investment
Key Takeaways
Investing in ski properties is advantageous for leisure purposes and an incredible source of income at the same time. Airbnb declared France as the top trending destination for Britons during the winter season next to Italy and Austria in December 2022.

Learn expert tips on how to evaluate your preferred ski town market and set your expectations using a short-term rental analytics tool backed with accurate data.

Discover the vacation rental performance metrics of ski towns in Europe, median home values, and estimated revenue. We'll also reveal the top 20 Airbnb ski town investments in Europe!

 
Introduction
Travelers across the globe are not only looking for beach resorts during the winter time. It's no surprise that they also enjoy skiing, because who wouldn't? The winter season can be extremely beneficial to Airbnb hosts who own vacation home rentals in such areas.
While there are ski spots in America, there are also favorite ski areas in Europe that can guarantee tourist arrivals and profitability. In fact, Airbnb released trending ski destinations in 2022 which attracted plenty of tourists. With rising inflation and major expenses such as mortgage payments, it's time to become an Airbnb host to achieve financial freedom!
The question is, are Airbnb investments in ski towns profitable? If so, which are the recommended cities to invest in?
In this article, we'll feature the best up and coming ski towns in Europe that will bring long-term profitability for Airbnb investments. Continue reading to learn more about ski resort real estate trends!
Is Ski Property a Good Investment?
Yes, ski properties are generally a good investment! The major consideration should be your target location. To generate the most profitable Airbnb investment, it's ideal to use an Airbnb income calculator for accuracy.
For instance, Les Houches is one of the most popular ski destinations in France because of its tree-lined slopes with breathtaking views of Chamonix Valley. 
According to Airbtics' data, an average host in Les Houches can earn an annual revenue of €33,102 with a 94% seasonality rate. There are currently 18 home properties and 2 condo listings in Les Houches where 20% of the hosts are required to obtain a local license to operate.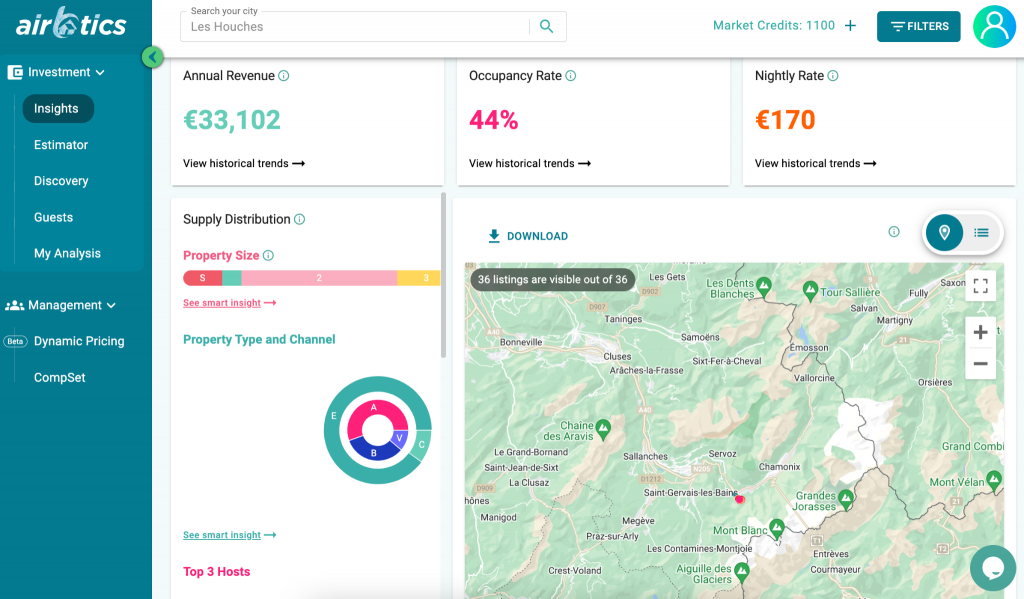 How to Choose the Best Ski Resorts for Airbnb?
So how can you consider a ski property to be "the best"? Check out the following factors to assess the best places to buy vacation rentals for skiing:
1
. Airbnb Laws and Regulations
Learning about the local legislation in your preferred area is important to make sure that you're not breaching any laws. The best ski property should have less complicated laws to operate a short-term rental.
For instance, since there are a lot of ski properties in France, you may need to visit the local city hall for requirements. Some of the Airbnb rules in France state that registration is not necessary if you rent a single room in your primary residence.
2.
Location
This applies to all property investments – regardless if it's in a beach or skiing area. Before anything else, assessing the location is extremely important as it will boomerang to your property's return.
The best ski property should be closely located to nearby attractions, dining, and accessible for public transportation. After all, no guests would want to travel further before they experience skiing!
3. Tourist Demand
While most ski resorts attract tourists, not all of them will provide a steady income if the demand is below average. Learning about your target area's historical and forecasted rental data will help you understand the market and make data-based decisions.
This is where you can take advantage of using an Airbnb analytics tool like Airbtics. You can accurately look at the historical, current, and forecasted rental data (annual revenue, occupancy, and nightly rates) in your preferred market.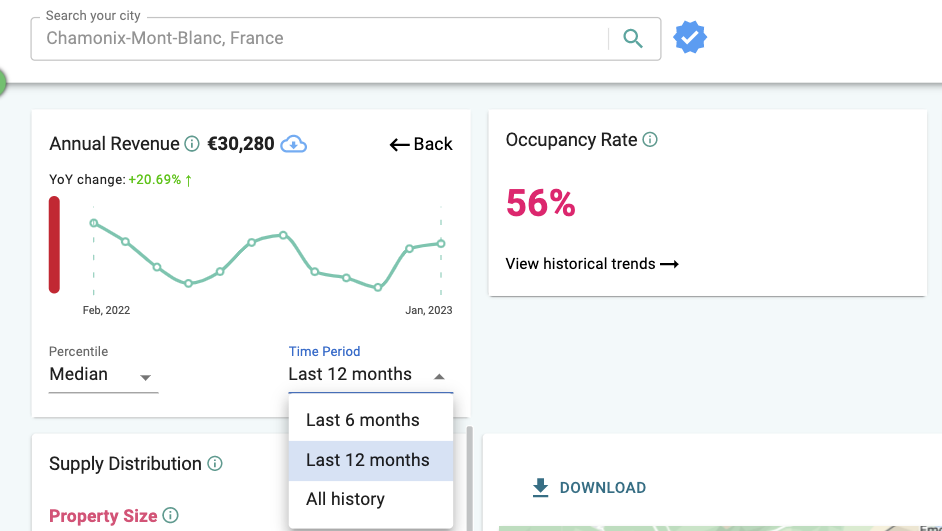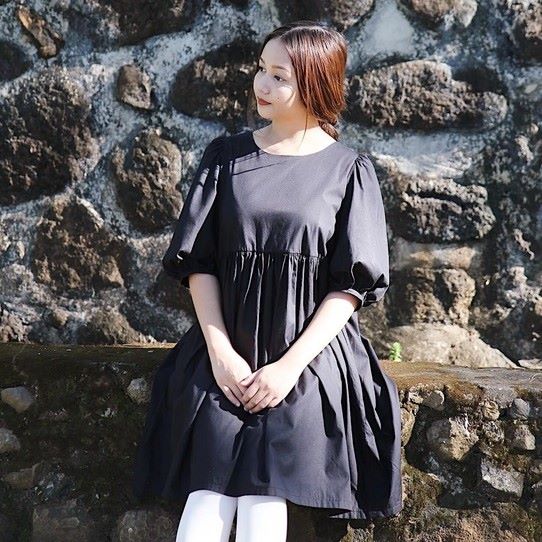 Robyn is a passionate content writer about short-term rentals and is dedicated to research & sharing property investment strategies and analysis worldwide. She is a graduate of Alliance Française de Manille, a songwriter, an animal advocate, and an avid fan of The Beatles since birth.