Last updated on October 18th, 2022
Have you ever tried to book an Airbnb in the past and imagined if you were to become a host? It's certainly a sweet reward to welcome guests, decorate rooms, take cool photos, promote them on social media, and of course – earn money! It's a known fact that investing in an Airbnb property requires a huge amount of effort, time, and money. Therefore, to make sure that every penny that you'll spend is worth it, this article will provide insights for Airbnb hosts like you through a step-by-step guide on how to purchase an Airbnb property. Continue reading to learn more about how to buy an Airbnb property.
What to Consider When Buying an Airbnb Property
Let's break down the step-by-step procedure of purchasing a rental property for Airbnb and discuss the primary factors to think about.
1.
Budget & Finance
Before getting started, securing your source for financing your Airbnb property investment is important to make sure that you don't drown in debt in the long run. 
In the case of other hosts who try Airbnb for the first time, they usually rent out their spare rooms at home or even do rental arbitrage in order to save money for purchasing properties. Some of the options to finance your Airbnb property are personal savings, bank loans/mortgages, or private lending companies.

2. Airbnb Location
Similar to real estate investing, the rule of thumb is to find the right location for your Airbnb. This should consider situations such as the property's close proximity to tourist destinations, popularity to tourists or business travelers, accessibility to public transportation, and seasonality. 
If you are targeting a specific suburb or neighborhood, or even a major city, an Airbnb calculator can certainly provide accurate insights such as your potential revenue which is advantageous for hosts. 
Through this, you can easily determine whether your target area will bring you profit or not – and save time before you move on to the next steps.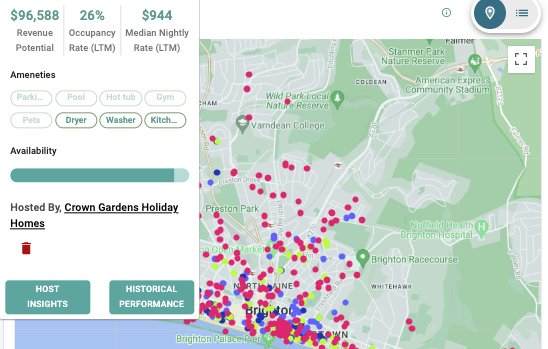 3.
Airbnb Rules & Regulations
Once you have finalized your preferred location to start an Airbnb business, let the research continue! Although most of the short-term rules and regulations are often found on government websites, you can also visit your nearest local city hall and inquire about requirements for operating an Airbnb. 
By being aware of the Airbnb laws in your area, you'll be able to make sure that you won't breach any of them and operate the Airbnb business smoothly.

4.
Taxes, Legal Fees, and other costs
Taxes and other upfront costs vary on your preferred area to do Airbnb. therefore, learning about ongoing costs including mortgages and legal fees is important to give you an insight into your overall expenses.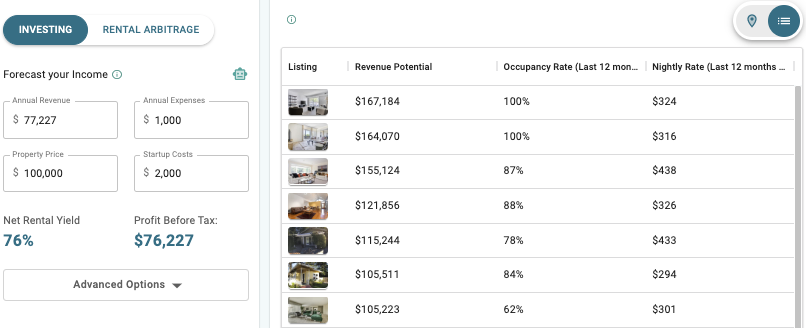 5.
Local Airbnb Competitors
By looking at how the competitors are performing in your area, you'll get an absolute picture of their Airbnb experience including if they have struggles with occupancy rates or what amenities they offer. This will help your process in purchasing amenities and prioritizing your guests' needs.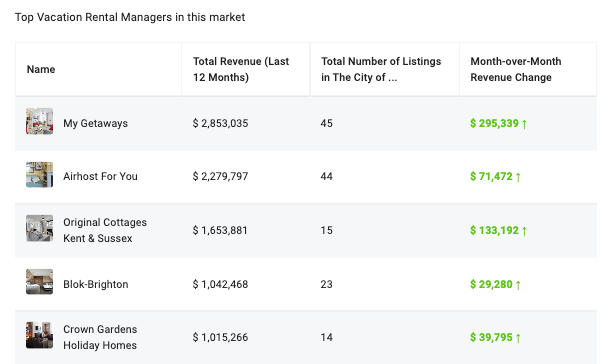 What is the Best Property Type for Airbnb?
In summary, the best property type for Airbnb depends on your preferred location. For instance, if you would like to buy an Airbnb property in the city centre, condominiums or a studio-type apartment might be an ideal option because the majority of your guests are probably business travelers or entrepreneurs. 
However, if you want to invest in a more friendly neighborhood with green spaces or a beachfront view, an entire home or a 2-bedroom property might be a more suitable vacation home for guests with families or honeymooners. 
But here's the bottom line for Airbnb hosts: the best property type for Airbnb is the one that has more profit! So it's important to calculate your potential return on investment before deciding to purchase a particular type of property.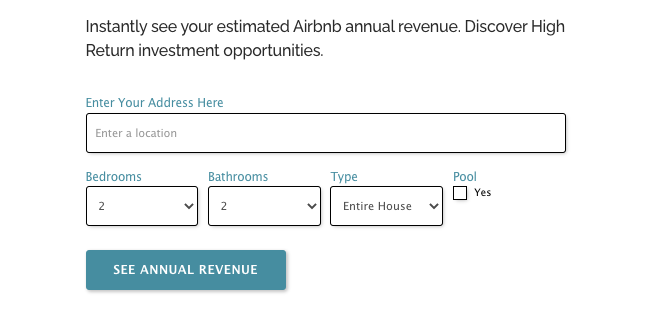 Conclusion
Now that you have an overview of the major considerations before purchasing a property for Airbnb, it's important to have the assurance that your hard-earned money will be profitable by utilizing accurate Airbnb analytics data. Step forward to long-term profitability and stand out among your competitors with Airbtics!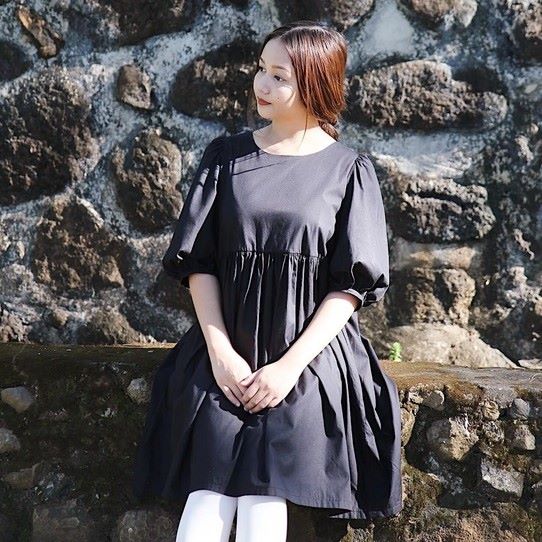 Robyn is a passionate content writer about short-term rentals and is dedicated to research & sharing property investment strategies and analysis worldwide. She is a graduate of Alliance Française de Manille, a songwriter, an animal advocate, and an avid fan of The Beatles since birth.