Last updated on October 30th, 2023
How To Run Airbnb Remotely? A Comprehensive Guide For Remote Hosts
You have found a profitable property in a lucrative market. You've checked a reliable Airbnb Calculator, and the profit potential is astonishing. Everything is alright, the numbers are fine. Until you realized, the market is so damn far, and you're now wondering how to run Airbnb remotely!
It's like discovering a treasure chest filled with gems, and you simply cannot pass it up. Diversifying your portfolio while getting higher profit should not stop you! Take the distance as an opportunity to conquer new territories! 
And you won't be blazing a new trail here. Managing an Airbnb remotely has been all the rage for quite some time. As a matter of fact, many investors have already reaped the rewards of this approach!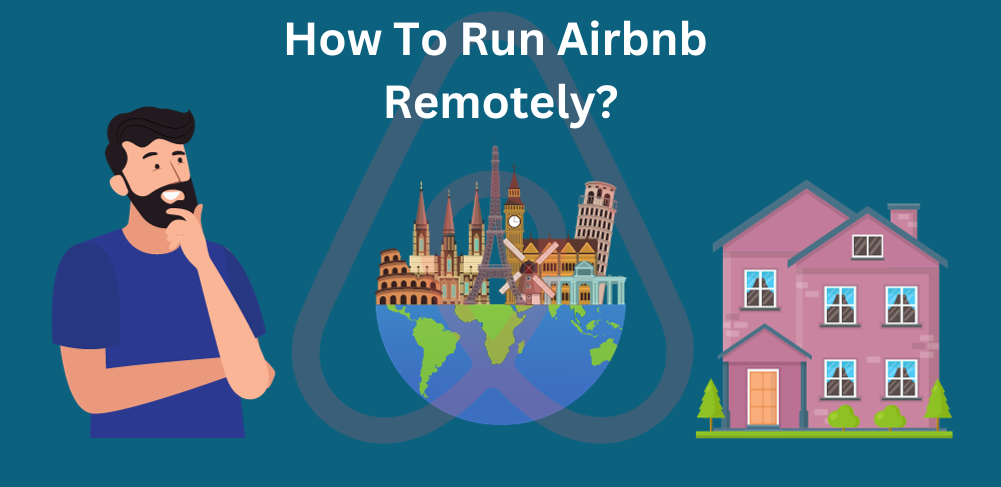 How To Manage Airbnb Remotely?
Managing an Airbnb property remotely can be both rewarding and challenging. As an Airbnb remote host, you've got a lot of things to cover. In this guide, we'll explore essential strategies on how to run Airbnb remotely:
1. Set Your Local Team
Quality control in Airbnb significantly impacts guest reviews and repeat bookings. In fact, it is one of the ground rules of Airbnb hosting. And what any other way to ensure this than setting up your own local team of a cleaner, a plumber, and an electrician?
Cleaning and preparing your Airbnb rental for new guests after check-out is critical. Should there be a busted pipe or an electrical problem, having local professionals on standby can prevent significant property damage and ensure guest safety.
You might also want to consider including an Airbnb virtual assistant on your team or hiring a local rental property manager who will manage your property on the ground.
2. Explore Airbnb Co-Hosting
Another worthwhile option, Airbnb co-hosting involves partnering with a trusted person to assist you in various aspects of remote Airbnb management. A co-host can coordinate the services of the members of your local team. A co-host ensures that any cleaning or maintenance issues are addressed effectively and immediately. 
Having a reliable local team and trusted partner can provide Airbnb remote hosts some peace of mind. It reduces the stress and uncertainty associated with managing property issues from afar.
3. Keeping abreast of Airbnb Regulations
For all kinds of Airbnb investors and hosts, regulations are a hard pill to swallow. And in all forms of law, ignorance is no excuse, even if you're hosting Airbnb remotely.
Airbnb regulations vary depending on the city. Local governments introducing new rules and meaning existing ones are just rubbing salt in the wound. Furthermore, violating these regulations can result in hefty fines or even the closure of your Airbnb.
Therefore, regularly checking the official websites of the local government where your property is located is the best way to keep informed. Aside from getting official updates, they regularly published other developments related to short-term rentals on their websites.
4. Join Online Communities
Talking over the fence with your neighbors about the latest happenings is not your only option. And this is physically impossible for you. Hosting Airbnb remotely and knowing your fellow Airbnb hosts' concerns have never been so easy. Just check the internet, and you will find a space for short-term rental discussions.
Every city has its own Facebook groups specifically for its Airbnb market. You can also check out BiggerPockets. Online communities offer a sense of support. This allows any Airbnb remote host to connect with like-minded people who understand the unique challenges of managing Airbnb properties within a particular city. 
Members often share timely updates and offer valuable insights into local market conditions, trends, and even regulations.
5. Create An Airbnb Guest Book
An Airbnb guest book ensures that guests have all the necessary information during their stay. A guest book can be in digital or physical format, but we suggest providing a physical copy. It's easily accessible, especially when placed in a prominent location in your rental.
A typical Airbnb guest book includes:
Welcome note

House Rules (Yes, you can set your own rules)

Contact Information (Yours, your co-host, your cleaner, etc.)

Wi-Fi Password (Include a troubleshooting guide)

Check-Out instructions
However, you can still add other information such as:
Local Recommendations

Emergency Information (Contact number of the police or fire department)

Appliance Manual

Public Transportation Options

Local Events Calendar

Housekeeping and Cleaning Guidelines
You can include other things in your Airbnb Guest Book. Your personalized recommendations can enhance the guest experience. A guest book also highlights your rules (your house, your rules). And if there should be an emergency, guests can easily contact concerned parties to raise their concerns.
6. Invest in Technology
Technological tools such as cameras and noise monitors can offer remote Airbnb hosts some peace of mind. 
Cameras give hosts a watchful eye on their properties. This remote surveillance provides a sense of reassurance and control. They're just a staple of remote Airbnb management. They make sure that you're updated with the condition of your rental.
Also, cameras can discourage inappropriate guest behaviors. But if worse comes to worst, recorded footage may come in handy should there be disputes.
Now that you have an eye, you'll still have to have an ear on your property. Airbnb permanently bans parties, and there's no other way to track this than installing a noise monitor. 
Noise monitoring systems can send alerts to the Airbnb remote host when noise levels surpass the defined thresholds. This enables hosts to intervene swiftly by contacting the guests or local authorities, if necessary.
7. Consider Self Check-in
Self check-in isn't just about convenience. It's a game-changer for both your guests and your local team (if you have one). 
Think of it as a round-the-clock key to exceptional guest experiences. Whether you're welcoming travelers during the hustle and bustle of the day or in the quiet hours of the night, self check-in gives guests the freedom to arrive at their leisure.
With Airbnb smart locks, there will be no more fussing with schedules or feeling the pressure of travel hiccups. It's all about putting the power in your guests' hands, granting them the privacy and independence they crave especially during long trips. 
And for remote Airbnb hosts, self check-in is always ready to streamline operations and make your life a whole lot easier. 
8. Tap Into Airbnb Automation
Automation is also a universal lifesaver, especially for remote Airbnb hosts. Sync up your Airbnb calendar with other platforms, and voila, you've just thwarted those dreaded double bookings. Say goodbye to booking-related stress and hello to seamless reservation management.
Automation doesn't just streamline your remote Airbnb management. It supercharges your guests' experience. 
Imagine instant responses to their questions and messages, thanks to savvy chatbots and automated messaging systems. These digital wizards can tackle common queries, dish out smooth check-in instructions, and troubleshoot everyday issues, all at the speed of light. 
Important reminder: Automation is a tool to assist, but never lose your personal touch with guests!
Unlocking Airbnb Remote Hosting Success!
Not everyone hits the jackpot, so congratulations on discovering a profitable STR property.  And now that you know how to run Airbnb remotely, go for it! 
Managing an Airbnb remotely may not be as straightforward as it seems. But armed with a reliable on-site team and these technological advantages, you're well-prepared to embark on remote Airbnb management!
So, don't let distance deter you from seizing the opportunity to purchase a profitable STR property. It's time to take that step with confidence, as success awaits in the world of remote Airbnb investment!
If you want to learn more, learn the insights of hosting Airbnb remotely from this couple!
Here's how a host couple manages their Airbnbs remotely!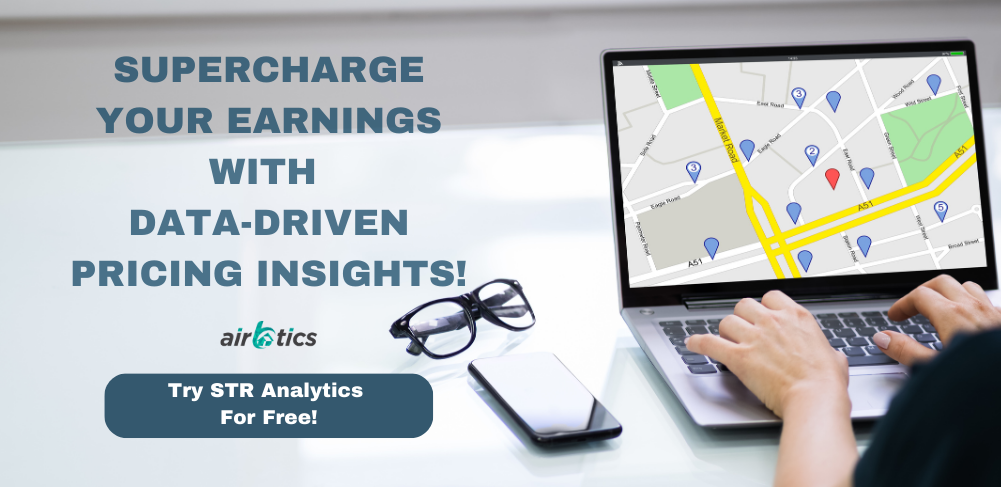 Find a profitable
investment property
Use powerful analytics to discover lucrative & traditional Airbnb properties within minutes.
Find a profitable
investment property
Use powerful analytics to discover lucrative & traditional Airbnb properties within minutes.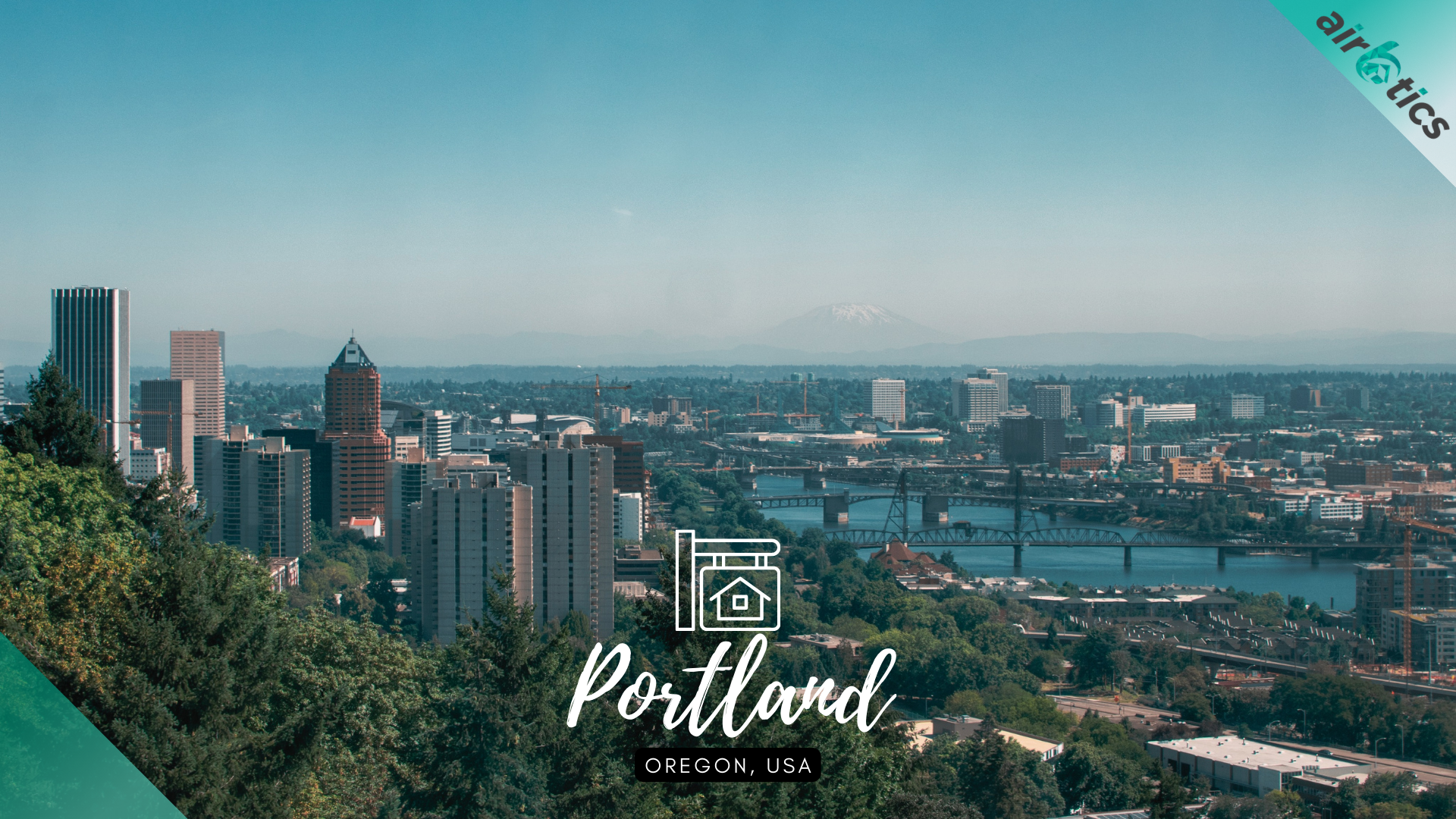 Last updated on October 4th, 2023airbnb property investment Portland If you want to invest in the largest city in the State, then Portland is the …