Airbnb rental income can be very lucrative if you target the right location. Particularly in the US, where Airbnb news confirms that new hosts have earned over $1.8 billion in 2021!
At the same time, you must also gauge the economic state and job opportunities of your preferred city. But is there an easy way to know the best cities with the highest rental income from Airbnb?
The short answer is YES! In this article, we'll feature the Top 10 Airbnb cities in the USA with over $2,000 in monthly revenue, how to calculate Airbnb income, and more.
Do you want to know the best Airbnb cities that can generate a rental income of more than $2,000? Let's dive in and learn more!
Airbnb Host Experience: $4,000 Monthly Revenue
We spoke with various Airbnb hosts in our podcast Into The Airbnb to understand STR's experiences. For instance, a host invested in a retirement home in Lake Martin. His initial goal was to pay off his mortgage sooner before retiring. He decorated the condo unit and it currently stands out among the rest. But that's just part one of the fun! 
The Airbnb host, Jim Weldon, said that he projected to earn $25,000 in September during the peak season. Aside from this, his property is fully booked from May to July. This is particularly during national holidays such as Memorial Day and Labor Day, and sports events.
Successful Airbnb Hosts in 2022
Airbnb News recently confirmed that new hosts had earned over $1.5 billion in income from Airbnb! To note, these hosts have achieved Superhost status after hosting their only Airbnb listing this year, and they have almost 6,000 check-ins from January to September.
Here's an inspiring story from an Airbnb host, Chris Choi, whose currently an Airbnb millionaire. He started as a dental student struggling to pay for tuition so he came up with a brilliant idea: to do rental arbitrage.
He spoke with different landlords who owned a single-family home in San Diego, California, and convinced them to list their property on Airbnb. He started with $8,000 by loaning money and maximizing his credit card limit, and guess how much money he makes now?
Choi is managing more than 100 properties generating $600,000 in revenue every month!
.

"While I've owned, and still own, several properties, rental arbitrage (renting out properties without owning them) is definitely more lucrative than buying and renting out your own properties."

– Airbnb Millionaire, Chris Choi, on Business Insider
Top 10 Airbnb Cities in the USA: $2,000 + Monthly Revenue
We evaluated the best cities for Airbnb by looking at those that can generate more than the average $2,000 monthly income. The following cities are based on a 1-bedroom property with a high gross rental yield:
1. Kissimmee, Florida
–
$2,607
monthly revenue
22% Gross Rental Yield

Average property price: $139,2172
2. Cleveland, Ohio: $2,543 monthly revenue
14.8% Gross Rental Yield

Average property price: $205,837
3. Lake Arrowhead, California: $2,514 monthly revenue
9% Gross Rental Yield

Average property price: $322,577
4. Canyon Lake, Texas: $2,421 monthly revenue
11.8% Gross Rental Yield

 Average property price: $244,360 
5. Las Vegas, Nevada: $2,400 monthly revenue
15.5% Gross Rental Yield

Average property price: $184,822
6. Philadelphia, Pennsylvania: $2,382 monthly revenue
10%

Gross Rental Yield

Average property price:

$

283,016
7. Big Bear Lake, California: $2,291 monthly revenue
6.8%

Gross Rental Yield

Average property price:

$403,726 
8. South Salt Lake, Utah
:
$2,203
monthly revenue
7%

Gross Rental Yield

Average property price:

$355,100
9. Baltimore, Maryland
:
$2,124
monthly revenue
15%

Gross Rental Yield

Average property price:

$169,432
10. Springfield, Missouri: $2,010 monthly revenue
28.86%

Gross Rental Yield

 

Average property price:

$83,606 
Airbnb Rental Income
If you've come across online forums about Airbnb, you'll get different perspectives. Some would share their first hosting experience, Airbnb pricing strategy, and expert tips. 
But it all boils down to the main question: How much can I earn from Airbnb?
Airbtics' data reveals that US Airbnb hosts can earn an average daily rate of $236.95. This, of course, varies on primary factors like location, type of property, and seasonality among others. 
So if you want to know your Airbnb profit potential, here is the answer: Airbnb income calculator. 
There are several short-term analytics providers available in the market that you can choose from. These tools will help you understand your preferred market by presenting the figures. However, you may want to compare the features, accuracy, and pricing. Inaccurate numbers are a risk you don't want to take, so choose the best!
Summary
Conducting thorough research and analysis can take most of your time and effort. The good news is that you don't have to manually do it all! Airbtics is a precise analytics tool that presents all the information you need for property investment. 
The best part is that you don't need to explore other software to get the data you need because it's all here. Airbtics' vacation rental data includes various different measurements, such as average daily rate (ADR), historical occupancy rate, the number of listings in a particular area, guest demographics, revenue reports, and more.
Whether you are a rental property investor or a host management software company, our rental data analytics dashboard has everything you need for success!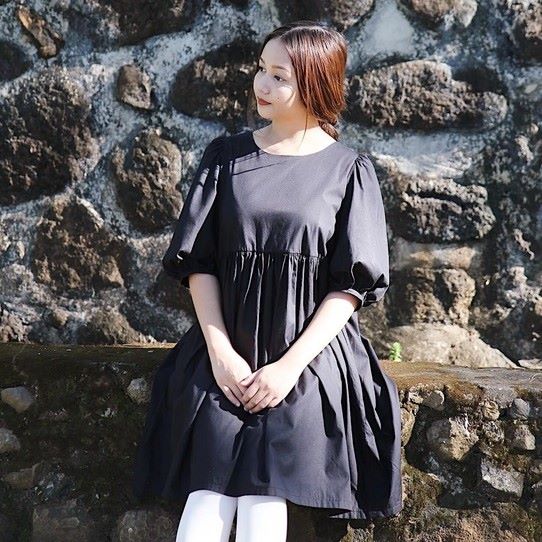 Robyn is a passionate content writer about short-term rentals and is dedicated to research & sharing property investment strategies and analysis worldwide. She is a graduate of Alliance Française de Manille, a songwriter, an animal advocate, and an avid fan of The Beatles since birth.