airbnb property investment Montreal
Best known as the capital of French Canada and also as the second largest city in the country, Montreal surely catches the attention with its chic vibes and lively atmosphere. It's a cosmopolitan city, pretty dynamic and multicultural that is surrounded by skyscrapers as well as buildings with the architecture of the XVII century. 
Montreal has everything to offer, so it's understandable that this city captivates investors. However, before deciding to purchase a property, it's certainly important to consider the major costs as well as revenue. Let's not forget to consider the STR regulations in Montreal in order to operate an STR business without worrying about breaching the laws.
According to Wowa's housing market report, the average selling price for properties in Montreal is C$560K.

.

"Montreal is announced as the second largest city of Canada.
It is regarded as one of the most affordable places to invest revenue in real estate. The town even caters to that revenue by offering ample opportunities to generate the same."

– Precondo
Airbnb occupancy rates by city state that an average host in Montreal can earn up to C$1,813 during the peak seasons of August – September. With over 6,046 Airbnb listings in Montreal, it's certainly a catch for property investors.
Aside from looking at a property's fascinating architectural design, proximity to major tourist areas, and accessibility to the best go-to places, the primary step is to determine profitability. In this article, we'll discuss the metrics in order to gauge the best property investment in Montreal.
This includes the best website recommendations for property investment in Montreal, property gross rental yield, cash-on-cash return, and annual revenue, along with some of the most ideal and profitable properties according to their location. Stoked to learn more? Then you should continue reading!
Pros of Buying An Airbnb Property in Montreal, Canada
We already know that the chic city of Montreal is widely known for its festivals, culture, history, and gastronomy, So what else is there to know about Montreal? Here are some of the major reasons why you should start  buying a property for Airbnb in this city:
1. Affordable real estate market
Investors will certainly end up being captivated by Montreal's affordable housing values as its real estate market prices are lower than the majority of big cities in Canada, such as Vancouver or Toronto. In addition, investors can search for different types of properties like townhouses, apartments, or duplexes in popular neighborhoods at an affordable cost.
2. Lively city with many festivals
Montreal is widely known for being a multicultural city with vibrant arts scenes and for this, it hosts many major festivals annually, so many visitors arrive in the city each year. Whether there's a family visiting the city or a group of friends, there will always be an event to suit their tastes. In addition to this, we should also mention that Montreal welcomes around 8M visitors each year and this amount increases year by year!
3. Low cost of living
Don't let Montreal's cosmopolitan atmosphere scare you because this city has a fairly low cost of living! Such as groceries, bills and transportation costs are quite low compared to other major cities.
Cons of Buying A Property in Montreal
Since we discovered the pros of investing in Montreal, let's discuss some of the cons so you can know what to expect when living in this city. It's always better to look at the two sides of each coin in order to properly set your expectations.
1. High Taxes
While Montreal's cost of living is low, the same doesn't apply to taxes since they are higher than in other cities outside Quebec. However, although taxes are higher, the residents in Montreal enjoy more state benefits!
2. Beware of the weather
Not everything can be rosy and that applies in Montreal's weather conditions as it can get really cold during winter months with temperatures dropping below zero. In addition to this, rain and are pretty common during winter months as well.
airbnb property investment Montreal
Is Property Investment Profitable in Montreal?
Using an Airbnb profit calculator, it was discovered that a 2-bedroom apartment in Montreal can generate an annual revenue of C$59,045 with a steady occupancy rate of 76% and a nightly rate of C$188.
airbnb property investment Montreal

Property for Sale in Montreal, Canada
Finding the best properties that have the potential to produce high yields and capital growth are certainly some of the preferences of major investors. You can find cheap houses and flats for sale in Montreal's popular neighborhoods such as Hampstead, Outremont and Griffintown. However, it's always best to ask for assistance from real estate agents to access exclusive and unique properties during the development stage. 
Here are some of the modern houses for sale in Montreal, along with the calculated gross rental yield, cash-on-cash return, and annual revenue.
Disclaimer:
The properties featured in this article are indicated as examples and there is a possibility that they have already been sold and removed from the website's listings.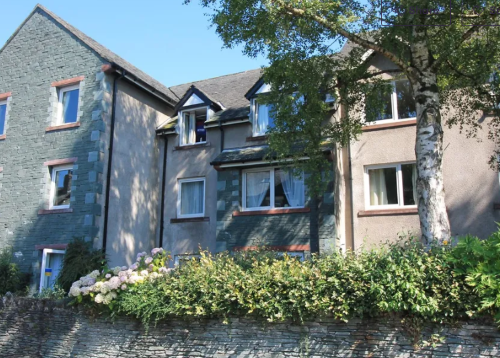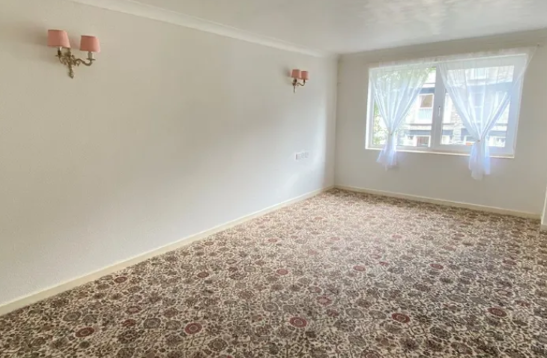 1.
Studio-type Property for Sale Montreal
1 mile to Nichol End (Derwentwater) Ferry Landing
Asking Price: C$85,000
| | |
| --- | --- |
| GROSS RENTAL YIELD | 23.52% |
| ANNUAL REVENUE | C$19,991 |
| CASH ON CASH RETURN | 44.79% |
| | |
| --- | --- |
| GROSS RENTAL YIELD | 25.07% |
| ANNUAL REVENUE | C$20,422 |
| CASH ON CASH RETURN | 49.45% |
| | |
| --- | --- |
| GROSS RENTAL YIELD | 15.33% |
| ANNUAL REVENUE | C$28,638 |
| CASH ON CASH RETURN | 20.22% |
| | |
| --- | --- |
| GROSS RENTAL YIELD | 14.24% |
| ANNUAL REVENUE | C$37,145 |
| CASH ON CASH RETURN | 16.96% |
| | |
| --- | --- |
| GROSS RENTAL YIELD | 26.91% |
| ANNUAL REVENUE | C$66,143 |
| CASH ON CASH RETURN | 54.95% |
Conclusion
It's always best to conduct a market research before Investing in a property to know if it's worth investing your money in a city of your preference. Montreal can be a dream city if we leave behind the weather conditions and high taxes, but it can generate a nice cash flow for property investors as long as the right neighborhood is targeted and the potential revenue is calculated using an Airbnb rental arbitrage calculator. Moreover, it's definitely worth the time & effort to invest and speak with a short-term rental expert to make the wisest decision for property investment that you won't regret.