airbnb property investment Denver
The inspiring Denver City is popular all over the world due to the rocky mountains' magnificent view. While there are property investors in Denver who aim to engage with tourists as potential clients, the good news is that the economy in Devor is strong – perfect for earning a passive income! 
.

"The idea of becoming a property owner is intimidating for many since these investments are large and long-term. However, you can be at peace knowing that the economy (in Denver) will remain strong."

– Mavi Unlimited on Denver Property Investment
To begin with, it's certainly important to consider the major costs and revenue before deciding to purchase a property in Denver. Based on an article about Airbnb occupancy rates by city, an average host in Denver can earn up to $37,140 annually for a 1-bedroom apartment during the peak season from August – September.
Denver offers a lot of affordable real estate properties with a promising rental demand, but it's always best to learn about your potential profitability before starting to invest. In this article, we'll discuss the metrics in order to gauge the best property investment.
This includes the best website recommendations for property investment in Denver, property gross rental yield, cash-on-cash return, and annual revenue, along with some of the most ideal and profitable properties according to their location. Stoked to learn more? Continue reading!
Why Invest in a Property in Denver?
In Denver, locals and visitors alike can enjoy different activities, whether you're looking for challenging outdoor experiences, exploring a vibrant cultural scene, or just relaxing while looking at stunning landscapes, this city will never disappoint! But what else is there to know? Here are some of the major reasons why you should consider buying a property for Airbnb in Denver:
1. Denver's economy is strong
Denver is home to big companies as well as many startups! Its job market is booming, this plays an important role as well since it attracts many young and senior professionals alike to the city. In fact, the unemployment rate in Deven is 3.4%, which is lower than the national average (6.0%).
2. The student market in Denver
Aside from major companies, many renowned Universities also call Denver home. We can find the University of Colorado Denver, Regis University, the University of Colorado Anschutz Medical Campus and many others. Thanks to this, the city attracts students from different cities and states.
3. Great place for nature lovers
Denver offers a wide catalog when it comes to outdoor activities and breathtaking landscapes thanks to its proximity to the Front Range of the Rocky Mountains and on top of that, it has a pleasant wheater. This allows locals and visitors alike to enjoy everything that Denver's nature has to offer. In fact, just in 2021, Denver welcomed more than 31M tourist arrivals!
Expectations When Buying A Property in Denver
Aside from the pros of investing in a property in Denver, let's discuss some of the cons so you can know what to expect when living in this fascinating city. It's always better to look at the two sides of each coin in order to properly set your expectations!
1. High cost of living & real estate
The cost of living is something that should also be considered when choosing a location to invest in. Unfortunately, this is a downside in Denver because the average cost of living is 16% higher than the national average, In addition to this, the median property price is also more expensive, currently, the value is at ($623K).
2. Traffic in Denver is a nightmare!
As a major metropolitan area, you will surely run into Denver's heavy traffic. Here, you will get stuck in long delays, even if you're in the suburbs, especially during rush hours. Moreover, the public transportation here is very limiting and most of them don't go beyond the metro area, which turns out into a problem since it gets really difficult to go around Denver if you don't have a car.
Best Neighborhoods for Airbnb in Denver
Let's take a closer look at the important Airbnb key metrics to discover which is the most profitable neighborhood in Denver. Filtered for a 1-bedroom apartment, here is a brief overview of some of the most recommended and profitable neighborhoods:
1. Five Points
Annual Revenue: $52,053

Occupancy Rate:

90%

Average Daily Rate:

$144
2. Hampden South
Annual Revenue:

$36,052

Occupancy Rate:

90%

Average Daily Rate:

$86
3. Sloan Lake
Annual Revenue:

$50,113

Occupancy Rate:

81%

Average Daily Rate:

$149
airbnb property investment Denver
Is Property Investment Profitable in Denver City Center?
Using a short-term rental income calculator, it was discovered that a 3-bedroom apartment in Denver City Center can generate an annual revenue of $68,745 with a steady occupancy rate of 84% and a nightly rate of $200.
airbnb property investment Denver

Homes for Sale in Denver, CO
Finding the best properties that have the potential to produce high yields and capital growth are certainly some of the preferences of major investors. It's always best to ask for assistance from real estate agents to access exclusive and unique properties during the development stage. 
At the same time, it's even better when a property investor like you conducts research about predicted growths and market forecasts.  Some of the preferred neighborhoods in Denver are Ridgewood Lakes, Highgate Park, and Tuscan Hills. Here are some of the profitable properties in Denver City Center along with the calculated gross rental yield, cash-on-cash return, and annual revenue:
Disclaimer:
The properties featured in this article are indicated as examples and there is a possibility that they have already been sold and removed from the website's listings.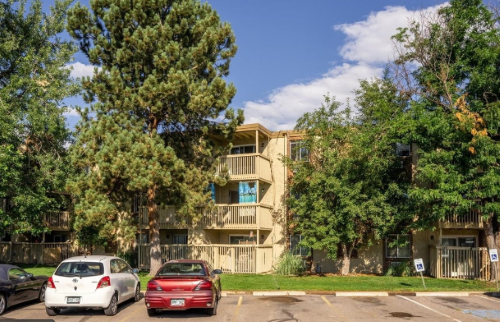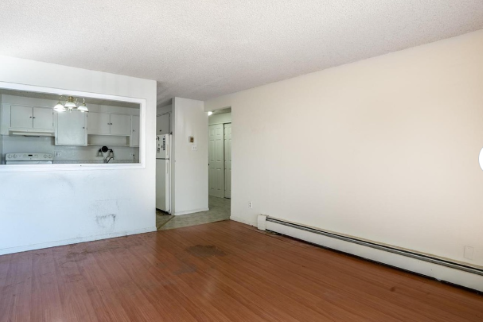 | | |
| --- | --- |
| GROSS RENTAL YIELD | 20.72% |
| ANNUAL REVENUE | $26,942 |
| CASH ON CASH RETURN | 36.41% |
| | |
| --- | --- |
| GROSS RENTAL YIELD | 17.25% |
| ANNUAL REVENUE | $25,000 |
| CASH ON CASH RETURN | 25.99% |
| | |
| --- | --- |
| GROSS RENTAL YIELD | 19.94% |
| ANNUAL REVENUE | $32,908 |
| CASH ON CASH RETURN | 34.07% |
| | |
| --- | --- |
| GROSS RENTAL YIELD | 21.99% |
| ANNUAL REVENUE | $51,667 |
| CASH ON CASH RETURN | 40.19% |
| | |
| --- | --- |
| GROSS RENTAL YIELD | 21.00% |
| ANNUAL REVENUE | $79,789 |
| CASH ON CASH RETURN | 37.22% |
Conclusion
Investing in a property is certainly a huge step, hence, it's essential to conduct market research for accuracy. With the various industries and outdoor activities to do in Denver, it can generate a nice cash flow for property investors as long as the right neighborhood is targeted and potential revenue is calculated using an Airbnb rental arbitrage calculator.. However, it's not recommended for property investors with a limited budget as the cost of living and real estate market are more expensive than the national average. There are certainly other cities in Colorado that one can discover!