airbnb property investment Tampa
If you want to invest in one of the most vibrant cities in Florida, then Tampa might just be the right city for you! Aside from this city's various fascinating museums and parks, Tampa also brags its huge aquarium that can certainly be enjoyed by tourists, especially those traveling with children.
Aside from looking at a property's fascinating architectural design, proximity to major tourist areas, and accessibility to the best go-to places, the primary step is to determine profitability. It is essential for investors to analyze some important metrics, such as revenue, occupancy rates and yields.
.

"Tampa is one of the hottest markets in the country for investors who often come to the table with cash offers. Many buyers are flocking to Tampa from South Florida as well, fleeing the overcrowding and sky-high prices in Miami for a lower cost of living and homeownership within reach."

– By Wade Swikle on Tampa Property Investment
Feel free to listen and learn more about Airbnb hosting in Tampa with our podcast, Into The Airbnb as we featured a host in this city!
Before taking the first step of purchasing a property, let's dive in and learn about Airbnb property investment in Tampa and discover whether it's worth your penny and precious time. Continue reading to learn more.
Why Invest in a Property in Tampa?
Tampa is the heart of Florida's Gulf coast, which offers a variety of options for vacationers and business travelers. Here you will find fascinating wildlife, modern boutiques, historic museums and great restaurants. Moreover, the nightlife in Tampa is exciting! But what else is there to know? Here are some of the major reasons why you should consider buying a property for Airbnb in Tampa:
1.
Tampa is fairly affordable!
Tampa's cost of living as well as housing market prices are quite reasonable considering you're located in one of the famous tourist destinations of Florida! Currently, the cost of living is 3% less expensive than the national average, meanwhile, the median house value is $416K. Moreover, there are many property types that you can choose from, whether you're looking for condos or multi-family homes, you will find it all!
2.
Enjoy the world-class attractions
The tourism sector is thriving in Tampa and more and more visitors arrive in this city to experience its vibrant festivals, beautiful beaches and outdoor activities. If you're interested in tourist accommodations, then you will find the tourist market of Tampa attractive since over 14M visitors arrive in the city annually.  
3.
The job market opportunities
Tampa's economy is steadily growing and this opens the door to an attractive job market that offers a variety of opportunities. The economic activities here are mostly based on tourist & accommodations, healthcare, finance and tech sectors. Moreover, the unemployment rate is 2.2% which is below the national average of 6.0%
Expectations When Buying A Property in Tampa
Aside from the pros of investing in a property in Tampa, let's discuss some of the cons so you can know what to expect when living in this fascinating city. It's always better to look at the two sides of each coin in order to properly set your expectations!
1.
The tropical climate and its disadvantages 
Living in Florida allows you to enjoy sunny and warm weather most of the year, but it also means that you will have to go through the best part of the tropical weather. You will not only have to stand the humidity but also severe storms and hurricanes. Thus, it's recommended to always be prepared for these natural disasters and create an emergency plan.
2.
Good luck with the bugs and alligators
If you're not a big fan of insects, then you may need to think twice about investing in Tampa because you will be dealing with these creatures a lot. Fire ants, palmetto bugs, roaches and mosquitoes are pretty common here. In addition to the bugs, Tampa is also home to a great population of alligators, though you won't be seeing them that much, they will still appear around the city from time to time. While alligators are not known to be aggressive to humans, it's always good to be aware of them.
airbnb property investment Tampa
Is Property Investment Profitable in Tampa, FL?
Using a short-term profit estimator, it was discovered that a 2-bedroom apartment in Tampa can generate an annual revenue of $59,930 with a steady occupancy rate of 66% and a nightly rate of $210.
airbnb property investment Tampa

Cheap and Modern Homes for Sale in Tampa, FL
Finding the best properties that have the potential to produce high yields and capital growth are certainly some of the preferences of major investors. It's always best to ask for assistance from real estate agents to access exclusive and unique properties during the development stage. 
At the same time, it's even better when a property investor like you conducts research about predicted growths and market forecasts. Here are some of the new houses for sale in Tampa, Florida, along with the calculated gross rental yield, cash-on-cash return, and annual revenue:
Disclaimer:
The properties featured in this article are indicated as examples and there is a possibility that they have already been sold and removed from the website's listings.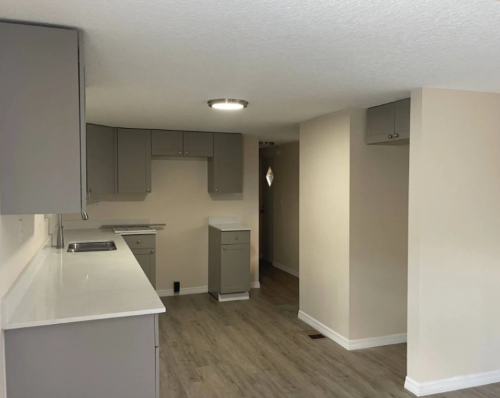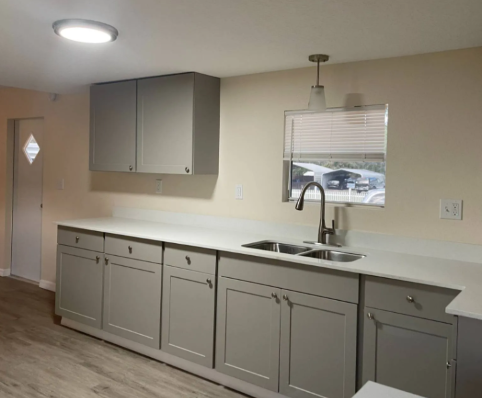 | | |
| --- | --- |
| GROSS RENTAL YIELD | 28.84% |
| ANNUAL REVENUE | $17,303 |
| CASH ON CASH RETURN | 60.76% |
| | |
| --- | --- |
| GROSS RENTAL YIELD | 26.25% |
| ANNUAL REVENUE | $18,349 |
| CASH ON CASH RETURN | 52.98% |
| | |
| --- | --- |
| GROSS RENTAL YIELD | 32.28% |
| ANNUAL REVENUE | $27,438 |
| CASH ON CASH RETURN | 71.07% |
4.
3-Bedroom Type Property for Sale Tampa City Centre
2.8 miles to Jennings Middle School
Asking Price: $135,000
| | |
| --- | --- |
| GROSS RENTAL YIELD | 25.32% |
| ANNUAL REVENUE | $34,178 |
| CASH ON CASH RETURN | 50.18% |
| | |
| --- | --- |
| GROSS RENTAL YIELD | 24.89% |
| ANNUAL REVENUE | $49,760 |
| CASH ON CASH RETURN | 48.91% |
Summary
Investing in a property is certainly a huge step, so it's always important to conduct market research for accuracy to avoid losing your precious time & money. With a reasonable housing market, the various industries & recreational activities in Tampa, it can generate a nice cash flow for property investors as long as the right neighborhood is targeted and potential revenue is calculated using an Airbnb rental arbitrage calculator. However, you should consider having an emergency plan prepared for hurricane season to avoid major damage.