Last updated on September 12th, 2022
Are you planning to start an Airbnb business with a breathtaking view of the Northern lights? Canada is the best place to do so!
Located on the North American continent, Canada is certainly a fascinating country that offers more than just maple syrup! This country has the longest coastline in the entire world and is home to the magical Niagara Falls. One of the things that Canada is famous for is its national dish 'poutine' – which is a perfect match with their very own craft beer!
Canada was recognized for its record-breaking year with a total number of 22.1 million travelers in 2019, however, just like many other countries around the globe, was vastly affected by the pandemic. According to Statistics Canada, the easing of travel restrictions in July 2021 has tremendously improved the overall tourism in the country.
In this article, we will talk more about the Airbnb occupancy rates & monthly revenue in the beautiful country of Canada and compare each city! We will also give some recommendations of the best cities & neighborhoods that are worth investing in. Let's dive in!
Frequently Asked Questions
Is Airbnb legal in Canada?
Yes, it is mostly legal with strict compliance with tax, rules, and regulations. Learn more about Airbnb rules in Canada here.
When is the peak season in Canada?
Typically, the months of July to August are the peak seasons in Canada with an average of 46% occupancy rate.
What is the average daily rate in Canada?
According to Airbtics' Data, the average daily rate in Canada is CAD$113 for studio-type rooms.
Which city in Canada has the highest occupancy rate?
As of April 2022, the city of Vancouver has the highest occupancy rate at 54%.
Where is the best place in Canada for Airbnb?
Based on our in-depth research, if you are looking forward to maximizing your monthly revenue in Canada, Vancouver is ranked 1st on our list.
Aside from its high occupancy rate of 54%, you can also set a price as cheap as CAD$119 & earn an average of CAD$2,268 per month!
What are the best amenities that I should add to my Airbnb in Canada?
According to Airbnb, here are some of the popular amenities that you might want to consider having in your business in Canada:
- An outdoor pool
- Pet-friendly environment
- Free parking on premises
- Fully-equipped kitchen
- Reliable Wi-Fi
- Air conditioning
Not satisfied with this list? Check out these top amenities that all Airbnb hosts must have this 2022!
Do I need a license for Airbnb in Canada?
Yes, a business license is required for all short-term rental operators in Canada.
What are the local regulations in Canadian cities?
Since there are various local regulations such as business permits required for each city, here are the following short-term regulations in each Canadian city:
How do I report Airbnb income in Canada?
How much can an Airbnb host make annually in a Canadian city with the highest occupancy rate?
According to our Airbnb calculator, the city of Vancouver has the highest occupancy rates in Canada and an Airbnb host can make an annual revenue of CAD$2,268.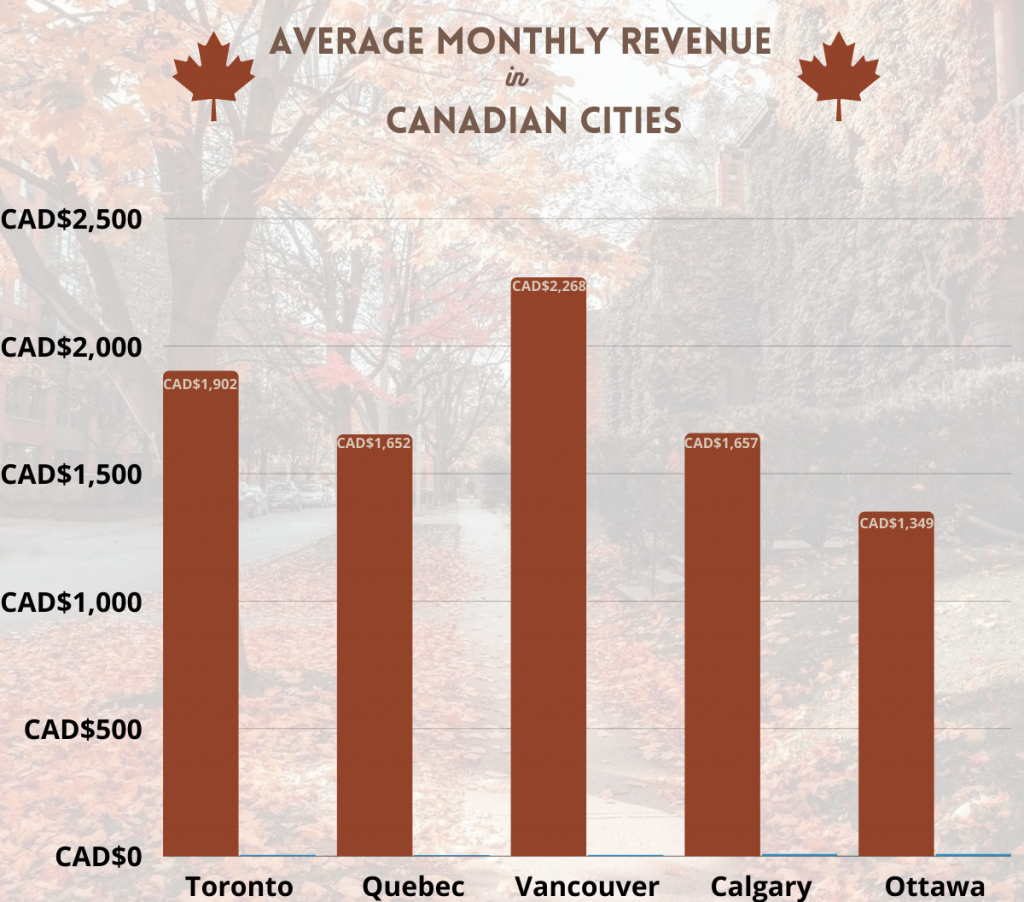 Presented in the photo above is a general overview of the average monthly revenue of the 5 cities in Canada as of April 2022.
We utilized the Airbtics data analytics tool and filtered the listings in studio-type rooms in order to come up with accurate data of the respective cities in Canada. Check out the following rates in the biggest cities of the Great White North:
Toronto, Ontario:
Occupancy Rate: 44%
Median Daily Rate: C$122
Average Monthly Revenue: C$1,902
Quebec City, Quebec:
Occupancy Rate: 41%
Median Daily Rate: C$123
Average Monthly Revenue: C$1,652
Vancouver, British Columbia:
Occupancy Rate: 54%
Median Daily Rate: C$119
Average Monthly Revenue: C$2,268
Calgary, Alberta:
Occupancy Rate: 46%
Median Daily Rate: C$110
Average Monthly Revenue: C$1,657
Ottawa, Ontario:
Occupancy Rate: 46%
Median Daily Rate: C$90
Average Monthly Revenue: $1,349


Best 5 Cities & Neighborhoods in Canada for Airbnb Investment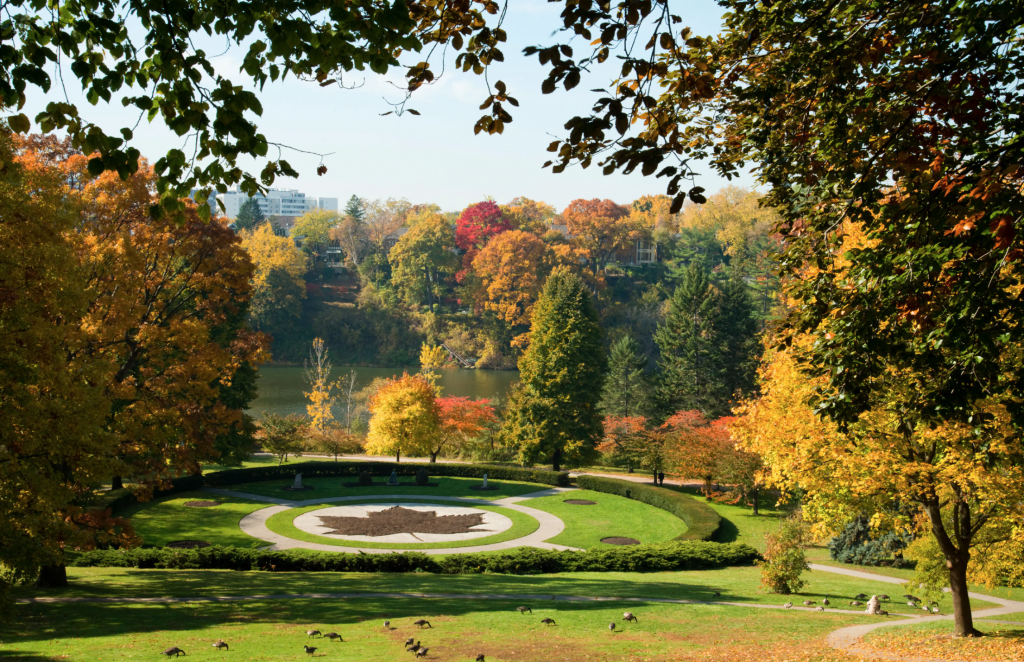 Found on the northwest side of Lake Ontario, the mesmerizing city of Toronto is the capital of Ontario province. This city is known for its multiculturalism, unique landmarks, sports & music scenes, and is also home to one of the world's largest film festivals!
While there are plenty of best things to do in Toronto, it's also important to take note that this city is the leading tourism destination in Canada with over 27.5 million visitors annually! From a unique experience of viewing the CN Tower, to going back to a medieval feels of Casa Loma, or dining in the Entertainment district — Toronto has a lot to offer to all kinds of tourists, whatever the season may be.
In addition to this, here are some of the best neighborhoods that you might consider investing in Toronto:
For shopping & dining – Dundas and Spadina
For nightlife & entertainment: Entertainment District
For travelers with families: Rockcliffe-Smythe
For LGBT Community: The Village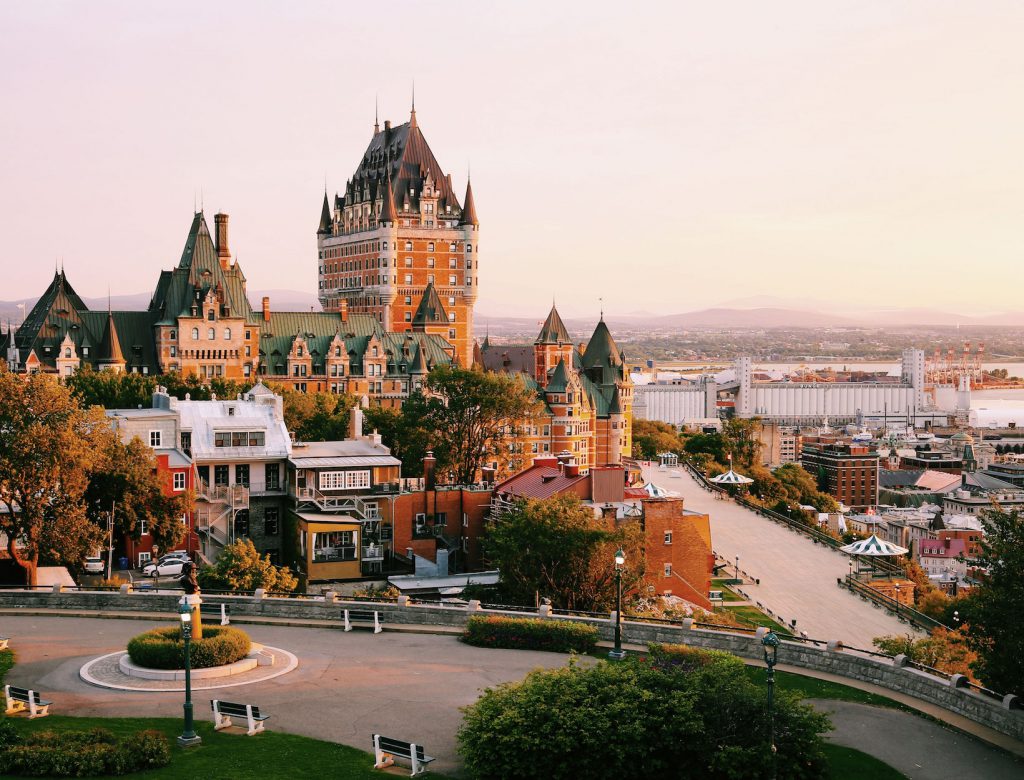 If you're looking for a glimpse of Europe in Canada, Québec City is the missing piece of the puzzle!
Known for its European architecture, the majority of people in this city are French speakers. Some of the best tourist attractions in Québec City include Mont-Tremblant where you can have an extraordinary skiing experience, visit the tourist central & dine in one of the tasty restaurants in Palace Royal, and catch symphony performances at Grand Théâtre near the Parliament Building.
The tourism operators in Québec City reported great news in 2021 that it exceeded their expectations: 60-70% hotel occupancy rates and 100% restaurant occupancy rates! With the historic district for Old Québec declared as a UNESCO world heritage site, this city is undoubtedly attracting more and more tourists annually. Furthermore, let's discuss the compelling neighborhoods in Québec:
For nightlife & entertainment: Saint-Jean-Baptiste
For art, music, theatre & film enthusiasts: Montcalm
For travelers with families: Limoilou
For student travelers / historians: Old Québec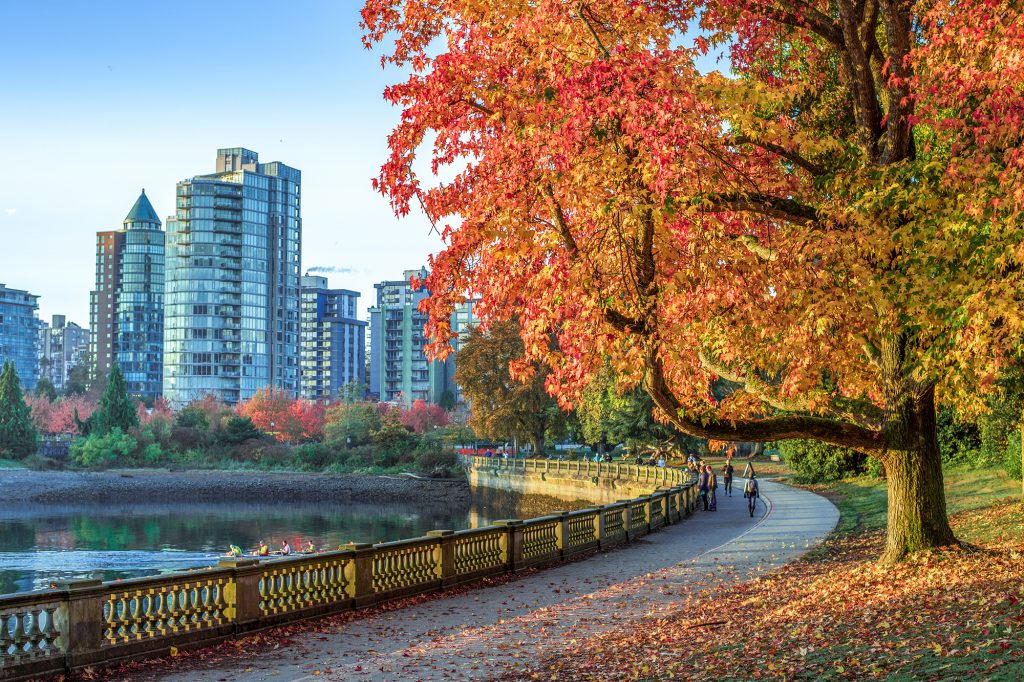 vancouver, british columbia
Situated on a peninsula in the Strait of Georgia, Vancouver was ranked 3rd as the most livable place in the world because of its high standard of living & quality of life! Filled with nature's wonders and busy cultural life, this city has a handful of exciting things to offer.
To name a few beautiful must-see places in Vancouver, Stanley Park is famous for its closeness to nature, outdoor activities & breathtaking sceneries. Next to this is the beautiful Granville Island which is considered the thriving center of activity, and of course, shopping in the public market! Vancouver's Tourism Industry stated that tourism contributes over $14 billion in total revenues to the Metro Vancouver economy annually. Without a doubt, this city ranked 1st on our list with the highest occupancy rate of 54% because of its endless wonders!
Check out the following list of neighborhoods which will serve as your guide for running an Airbnb business in Vancouver:
For sightseeing: Vancouver South
For business travelers: Downtown
For travelers with families: West End
For beachfront areas & outdoor recreation: Kitsilano
For nightlife & bars: Coal Harbour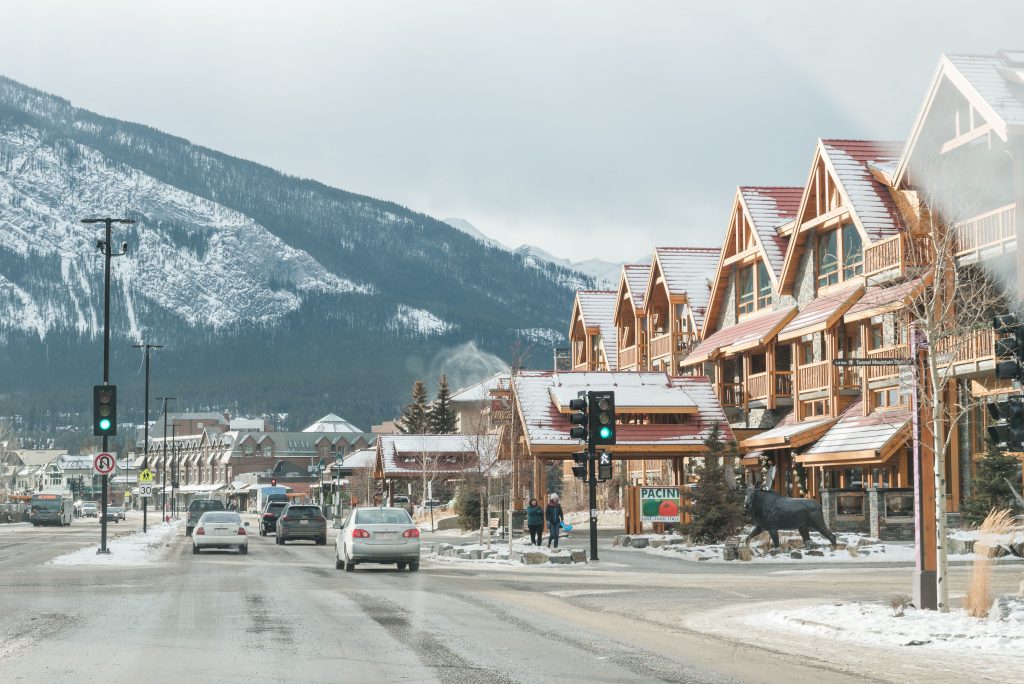 As the financial centre of western Canada, Calgary plays a vital role in the development of the region's gas & oil industry. Located in Southern Alberta, this city is famous for hosting the Calgary Stampede every year of July which usually has over 90% of hotel occupancy rates! Because of its excellent outdoor festivals and close proximity to the mountains, this city attracts over 7.7 million from around the globe annually.
Aside from visiting the 10-day Calgary Stampede, there are so many amazing things you can explore in Calgary! You can spend an entire day in Banff National Park, take the Rocky Mountaineer Rail tour, or visit a few of the remarkable urban parks including Bowness & Fish Creek Provincial Parks. With a similar occupancy rate as Ottawa of 46%, Airbnb hosts can earn an average of CAD$1,657 in Calgary.
Here are some of the neighborhoods that are worth investing in according to your preference:
For travelers with families & sightseeing: Downtown
For nightlife & entertainment: 17th Avenue
For outdoor experience: Kananaskis Country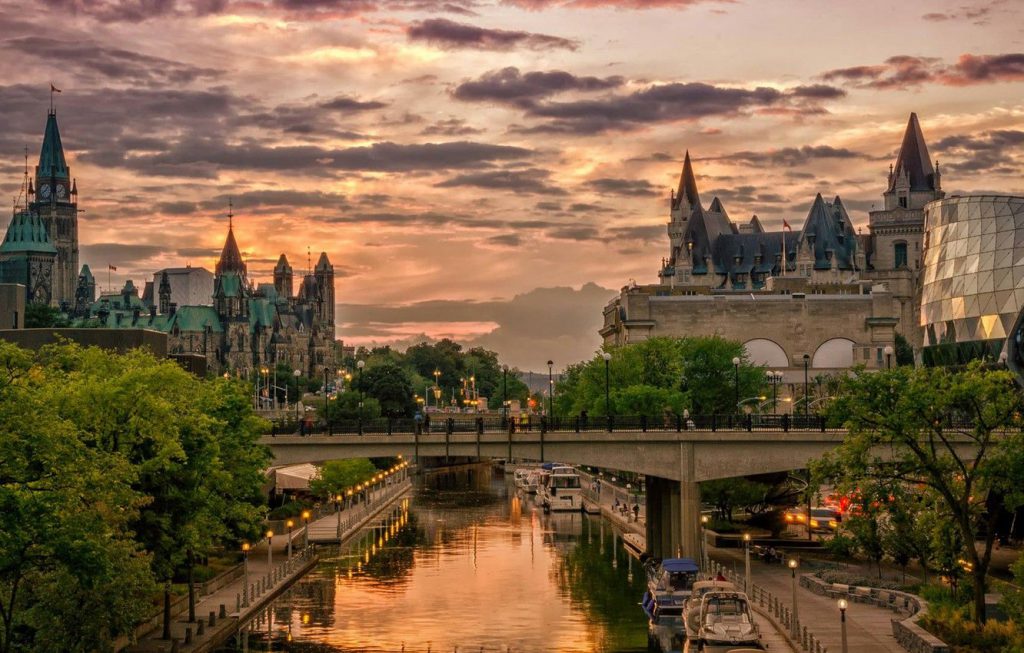 Branded as the UNESCO City of Design, Ottawa is Canada's capital city!
Ottawa's Tourism Industry recorded this city as a top national destination for Canadian & international associations with 26 major events hosted this 2022. The majority of tourists are stoked to visit the iconic landmarks in Ottawa including Parliament Hill, Rideau Canal for a magical cruise trip, and visit the Notre-Dame Cathedral or Canadian Museum of Nature!
In addition to this, since Ottawa is an employer of choice and has the lead in domestic market share growth, it has increased the number of visitors and has grown its international & domestic market share this 2022. Finally, let us go through the most recommended neighborhoods in Ottawa and classify them accordingly:
For shopping: Kanata & Glebe
For travelers with families: Westboro
For night clubs & restaurants: ByWard Market
looking for more canadian cities?
ARE THERE ANY RELEVANT BLOGS?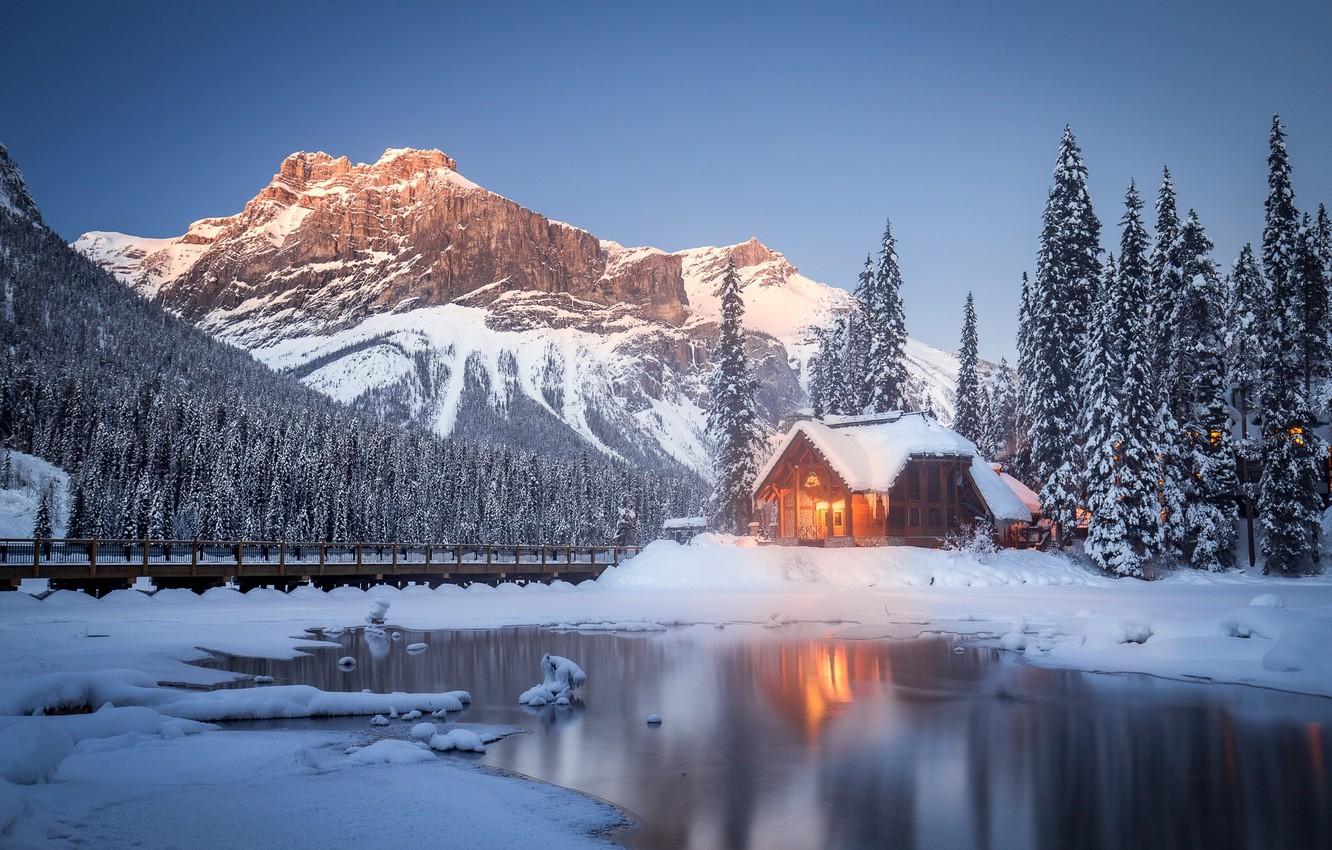 After in-depth research about Canada's Airbnb occupancy rates, we have come to the conclusion that Airbnb is certainly profitable in this country. As long as you have the resources, rates for comparison, and the drive to run an Airbnb business in this beautiful country – you're almost there and set to start!
Now that you have insight and data on the major cities in Canada for studio-type bedrooms, don't get settled just yet because there's a long way to go. Fortunately, for hosts like you, we have a reliable data analytics tool that can help you figure out a strategy for your Airbnb business! If you will base your assumptions on articles portraying poorly estimated costs or a wild guess, then you will certainly find inaccurate results. 
With the help of our all-in-one analytics service, you can vastly enhance your monthly revenue, create a comparison for each neighborhood, add the appropriate amenities and so many more exciting features. Try Airbtics now and stand out among your competitors!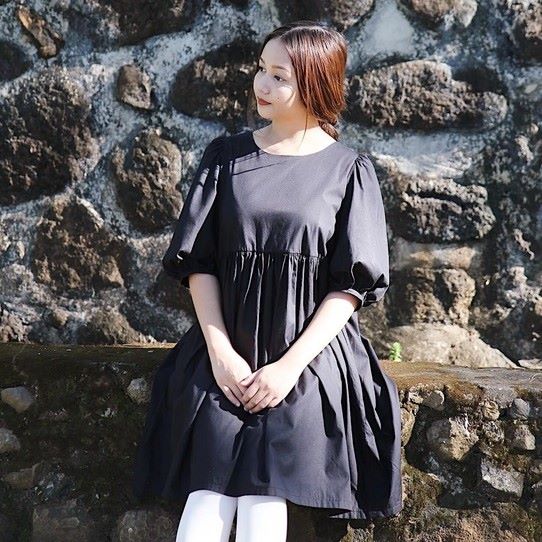 Robyn is a passionate content writer about short-term rentals and is dedicated to research & sharing property investment strategies and analysis worldwide. She is a graduate of Alliance Française de Manille, a songwriter, an animal advocate, and an avid fan of The Beatles since birth.