Last updated on June 26th, 2023
Add a header to begin generating the table of contents
If you're wondering how to start Airbnb in Malaysia, you've come to the right article. Before we get to the answers to your questions, you should be aware of Airbnb.
For most people, when they start their STR (Short-Term Rental) journey, it's usually a side hustle. Many are looking to rent out a spare room, a second home, an attic, or a vacation home. On average, most Airbnb hosts make roughly $1,000/-month on Airbnb as a side hustle. But there are many hosts doing STR as a full-fledged business and making a fortune. In fact, most people making a fortune doing Airbnb full-time are mostly doing Rental Arbitrage.
Here's what you need to know about Airbnb
Owners can rent out their houses to guests through the famous vacation rental network, while guests can stay in unique accommodations (at a lower price).
Airbnb isn't simply a way for owners to rent out their excess rooms or unoccupied units, but it's also a source of extra cash.
It has established itself as a stronghold in the real estate industry, connecting property owners with individuals who want to learn about different cultures and activities. Airbnb, a prominent short-term home rental service, offers both homeowners and visitors new options.
How Airbnb works for hosts?
Airbnb offers a variety of hosting choices, including renting out the extra room in your house, renting out your complete home, and hosting local experiences. Here's a step-by-step guide on how Airbnb works for hosts:
Create a free Airbnb account in order to rent out the extra room in your house. Then, in the upper right-hand corner of the page, click "become a host."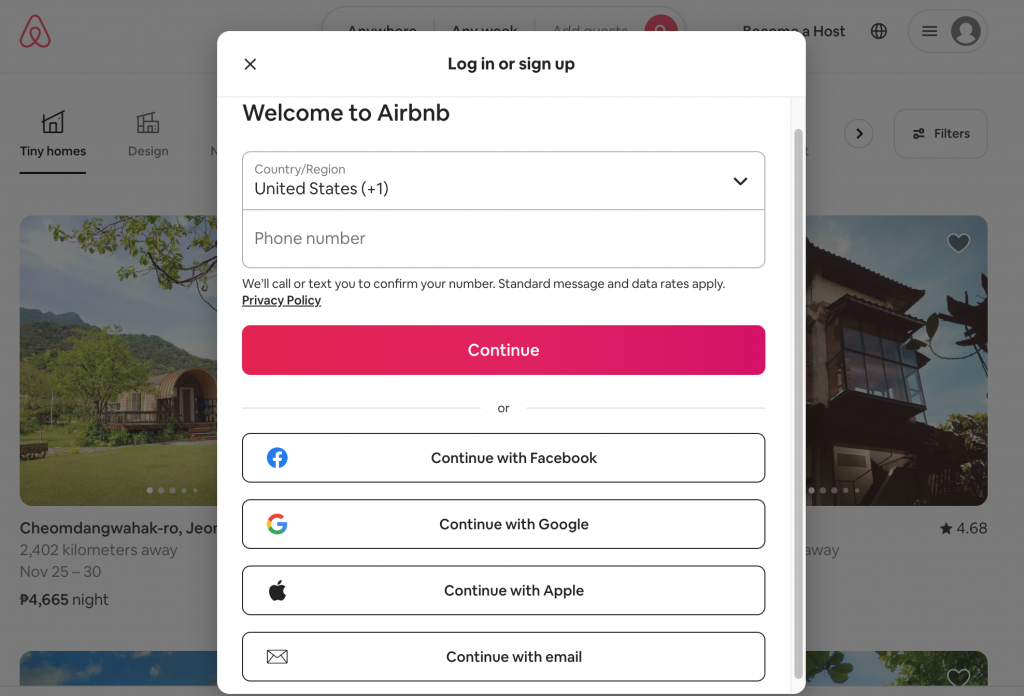 2. The next step is to establish a listing for your space. A listing is similar to a profile page for the place you wish to rent, like a social media profile. The more attractive your page is, the more people will see it.
3. It's a good idea to make your area as appealing as possible and learn how to take the best Airbnb photos. What should your fee be? Airbnb assists you in determining pricing by displaying local averages.
On Airbnb, you can also make money by hosting an experience. "Airbnb experiences are activities created and conducted by locals who are passionate about what they do. They go above and beyond traditional tours or seminars by immersing guests in a host's unique world," according to the Airbnb website.

If you wish to host an experience, look over Airbnb's quality guidelines for experience criteria. Basically, the visitor must be given access to something, be able to participate in something and be given a unique perspective. Design your experience after studying the quality requirements and submitting it to Airbnb for approval. You are now ready to publish and host your experience after it has been authorized.

Airbnb Hosting in Malaysia
Many Malaysian hosts have become reliant on their Airbnb income to cover their bills, especially during these uncertain times.
According to an Airbnb poll of over 2,000 Malaysian visitors and hosts, half of them stated that the platform helped them pay their debts, while 40% said that the business provided them with supplemental income.
Malaysia has also been the fastest-growing Airbnb country in Southeast Asia for the past two years. While the numerous success stories out there may entice you to turn your own house into an Airbnb, you should think about a few things first!
Is Airbnb Legal in Malaysia?
In Malaysia, Airbnb is legal. Despite their widespread popularity, they remain mainly unregulated. Because there are no federal regulations that give broad standards or limits, local state governments have stepped in to regulate Airbnbs within their jurisdictions.
This means that Airbnb hosts in Malaysia must comply with the following:
apply for and receive approval for a lodging house license to operate.
Be located on land that is solely zoned for business or commercial mixed-use development.
Comply with all fire-safety regulations.
How to start Airbnb in Malaysia?
Malaysian tourism is expanding at a rapid pace. As more tourists visit Malaysia each year, Airbnb is becoming increasingly popular. Starting an Airbnb in Malaysia will get you a great opportunity to make a lot of money, especially during the holiday season.
Malaysia is offering a wonderful opportunity for Airbnb to expand. The world's biggest hotel firm advocates renting out your vacant rooms, ranging from a single room to a complete home. However, it also requires that you be aware of your local norms and regulations.