Last updated on December 13th, 2022
Add a header to begin generating the table of contents
If you're wondering how to start Airbnb in Malaysia, you've come to the right article. Before we get to the answers to your questions, you should be aware of Airbnb.
For most people, when they start their STR (Short-Term Rental) journey, it's usually a side hustle. Many are looking to rent out a spare room, a second home, an attic, or a vacation home. On average, most Airbnb hosts make roughly $1,000/-month on Airbnb as a side hustle. But there are many hosts doing STR as a full-fledged business and making a fortune. In fact, most people making a fortune doing Airbnb full-time are mostly doing Rental Arbitrage.
Here's what you need to know about Airbnb
Owners can rent out their houses to guests through the famous vacation rental network, while guests can stay in unique accommodations (at a lower price).
Airbnb isn't simply a way for owners to rent out their excess rooms or unoccupied units, but it's also a source of extra cash.
It has established itself as a stronghold in the real estate industry, connecting property owners with individuals who want to learn about different cultures and activities. Airbnb, a prominent short-term home rental service, offers both homeowners and visitors new options.
How Airbnb works for hosts?
Airbnb offers a variety of hosting choices, including renting out the extra room in your house, renting out your complete home, and hosting local experiences. Here's a step-by-step guide on how Airbnb works for hosts:
Create a free Airbnb account in order to rent out the extra room in your house. Then, in the upper right-hand corner of the page, click "become a host."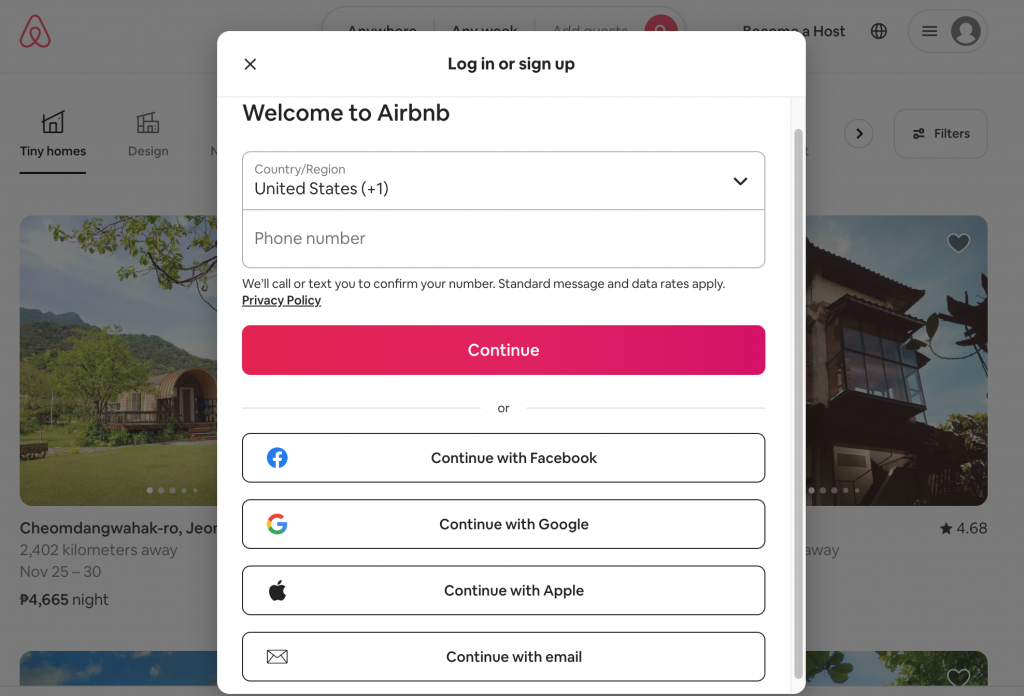 2. The next step is to establish a listing for your space. A listing is similar to a profile page for the place you wish to rent, like a social media profile. The more attractive your page is, the more people will see it.
3. It's a good idea to make your area as appealing as possible and learn how to take the best Airbnb photos. What should your fee be? Airbnb assists you in determining pricing by displaying local averages.
On Airbnb, you can also make money by hosting an experience. "Airbnb experiences are activities created and conducted by locals who are passionate about what they do. They go above and beyond traditional tours or seminars by immersing guests in a host's unique world," according to the Airbnb website.

If you wish to host an experience, look over Airbnb's quality guidelines for experience criteria. Basically, the visitor must be given access to something, be able to participate in something and be given a unique perspective. Design your experience after studying the quality requirements and submitting it to Airbnb for approval. You are now ready to publish and host your experience after it has been authorized.

Airbnb Hosting in Malaysia
Many Malaysian hosts have become reliant on their Airbnb income to cover their bills, especially during these uncertain times.
According to an Airbnb poll of over 2,000 Malaysian visitors and hosts, half of them stated that the platform helped them pay their debts, while 40% said that the business provided them with supplemental income.
Malaysia has also been the fastest-growing Airbnb country in Southeast Asia for the past two years. While the numerous success stories out there may entice you to turn your own house into an Airbnb, you should think about a few things first!
Is Airbnb Legal in Malaysia?
In Malaysia, Airbnb is legal. Despite their widespread popularity, they remain mainly unregulated. Because there are no federal regulations that give broad standards or limits, local state governments have stepped in to regulate Airbnbs within their jurisdictions.
This means that Airbnb hosts in Malaysia must comply with the following:
apply for and receive approval for a lodging house license to operate.
Be located on land that is solely zoned for business or commercial mixed-use development.
Comply with all fire-safety regulations.
How to start Airbnb in Malaysia?
Malaysian tourism is expanding at a rapid pace. As more tourists visit Malaysia each year, Airbnb is becoming increasingly popular. Starting an Airbnb in Malaysia will get you a great opportunity to make a lot of money, especially during the holiday season.
Malaysia is offering a wonderful opportunity for Airbnb to expand. The world's biggest hotel firm advocates renting out your vacant rooms, ranging from a single room to a complete home. However, it also requires that you be aware of your local norms and regulations.
Let's take a look at how you can become an Airbnb host in Malaysia.
1.Register your Property
In order to become an Airbnb host in Malaysia, you must first register as a host on the company's website. You can advertise your rental property by uploading images and details of the space you want to rent. Travelers looking for lodging in the host area can view the property once it has been advertised. Area, dates of availability, rates, amenities such as breakfast, hot water, stove, etc., number of rooms, including washrooms and balconies, view, host language, and facilities such as parking or accessibility from the road are all used to look for Airbnb listings. To get on a list of relevant searches, make sure you list all of the pertinent information. Before booking, a guest can contact the host directly via the Airbnb messaging service for further details.
2. 
Understand the Laws
Before deciding to become an Airbnb host in Malaysia, make sure you are legally permitted to do so. Local regulations fluctuate from one city to the next, and what applies in one location may not apply in another. Some provinces are adamant about not hosting paying visitors, while others are more permissive. Some establishments refuse to accept paying visitors at all, while others do after collecting an occupancy tax. In its Legal and Regulatory Issues and Responsible Hosting pages, Airbnb includes a set of rules and regulations.
If you reside in an apartment, check to see if you are authorized to entertain paid visitors. Subletting is frequently prohibited by society's standards, and apartment landlords usually have certain rules that allow subletting only for particular types of people. For hosting without a license, certain property owners in Penang were fined up to RM250.
3. Ensure your safety
For security reasons, the host should be able to provide Airbnb with the necessary identification. This stage is critical for both hosts and travelers because Airbnb is a global community of trusted contacts. Travelers can provide recommendations about their accommodations, and hosts can leave reviews about their visitors without fear of being identified.
4. Fees are fixed
The fees for housing are set by the host. As a result, Airbnb assesses the following fees:
The host charges a 3% payment processing fee.
A 6-12 percent booking charge from the guest o A security fee and a cleaning fee may be required.
You should think about your neighbors before becoming an Airbnb host in Malaysia. You can get into a lot of trouble if you have a noisy or rowdy Airbnb guest.
Where to Start an Airbnb in Malaysia?
Malaysia's promising Airbnb data recently revealed that it is among the second-highest market in South-East Asia, according to Airbnb occupancy rates worldwide. Here are some of the top-ranking profitable neighborhoods in Malaysia:
Occupancy rate:

42%

Annual revenue: $9,512 (43,720 MYR)
Average Daily Rate:

$63
Occupancy rate:

40%

Annual revenue: $6,664 (30,630 MYR)
Average Daily Rate:

$47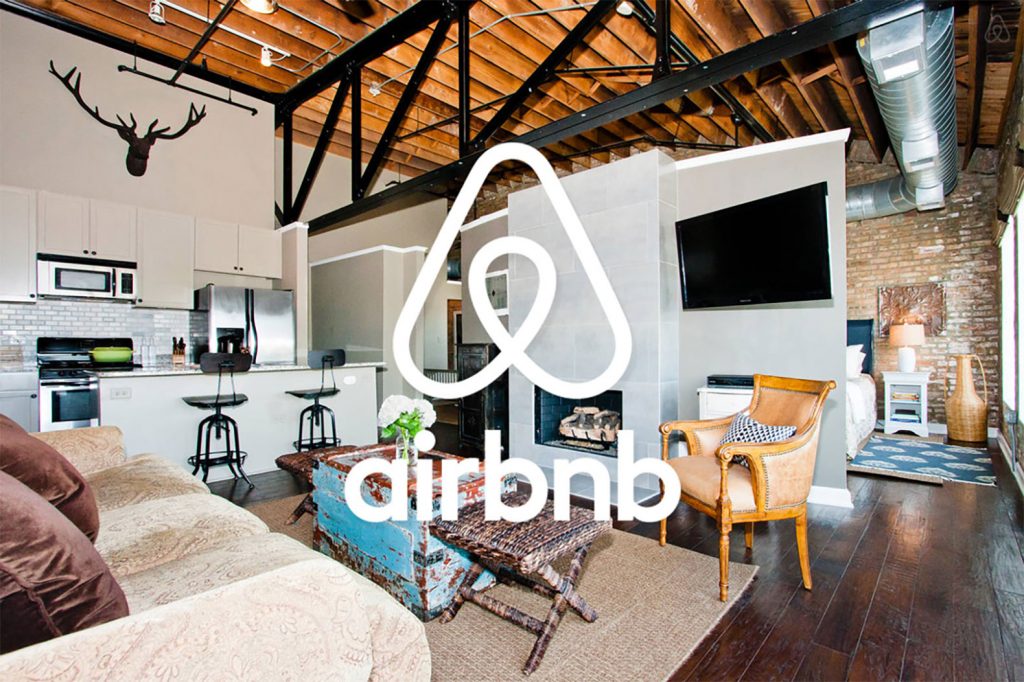 Additional Inspections
In Malaysia, becoming an Airbnb host is similar to beginning any other business. You must have the motivation and desire to succeed, as well as the willingness to put in the effort. All of this, together with careful preparation and research, will ensure a good start for your firm. You'll need time to become an Airbnb host because you'll need to manage your bookings, respond to potential guests, meet with guests to hand over the keys, keep the property clean, prepare the supplies ready according to the amenities you're offering, handle maintenance issues, and be available for your guests at all hours of the day if they have any issues or concerns.
Make Financial Goals That Are Realistic
You will, of course, consider the financial part of your business while planning it.
First and foremost, you must decide if you want it to be your primary source of income or a side hustle. Once you've made that decision, you should think about your target market and potential revenue.
Demand, location, beauty, accessibility, and seasonality all affect the income from an Airbnb home. If you intend to make it a full-time company, you should do extensive research on rental rates in the area where your house is located, as well as the booking frequency of other Airbnb properties in the neighborhood.
Additionally, as an Airbnb host, you will be responsible for some additional expenses. Insurance, company license fees, and maintenance fees are among these expenses.
Write about your property honestly, but make it stand out from the competition by establishing a strong brand. You must "sell" your home, so you must promote it in a similar manner. A reasonable price aids in the enhancement of your property. If your home is the cheapest in a neighbourhood, customers will most likely choose it, resulting in a steady stream of bookings. In the end, an Airbnb ranking is similar to a search engine ranking: the higher it appears in the results, the more likely it is to be chosen by guests. Only by establishing trust and providing a positive experience for your guests can you attain a high score, which will lead to more business.
Bottom Line
Airbnb provides fantastic chances for property owners, and you should keep up with the current trends and implement whatever you can to maximize your revenues. Giving five-star service will not only get you fantastic ratings, but also great guests, a devoted client base, and trustworthy recommendations. Airbnb is a fast-growing business community that is gradually displacing the hotel industry. As you successfully become an Airbnb host in Malaysia, invest wisely, list accurately, and watch the money roll in.