Last updated on December 13th, 2022
If you are looking to buy investment properties in the UK, knowing the Airbnb rules in your preferred city is the first step! In this article, we featured Airbnb regulations in Liverpool along with short-term let policies, buy to let properties, things to consider in property investment, and more. Continue reading and learn more about the Airbnb rules in Liverpool!
Is Airbnb legal in Liverpool? 
Don't worry, Airbnb is legal in Liverpool! This city is undoubtedly well-known for producing some outstanding musicians such as The Beatles. Aside from that, we can't deny that Liverpool is one of the best cultural destinations in the United Kingdom. It doesn't matter whether you like sports, music or history, this city will have something prepared for you!
Here is a little proof! As of May 2022, there are 17,609 nights available in Liverpool from Airbnb alone. Katy, Joe & Team manages 72 listings, Dream Apartments and iStay operates 49 and 44 respectively. 
How much can I make by running an Airbnb in Liverpool?
Currently, there are 988 Airbnb listings in Liverpool, with 52% of entire houses earning up to £2,593 a month. The Average Occupancy Rate in Liverpool is 46% and the average daily rate is £170. According to a vacation home rental data source Airbtics, a 2-bedroom apartment in Liverpool can make up to £45,068 each year. Discover how much profit can you make with our Airbnb Estimator.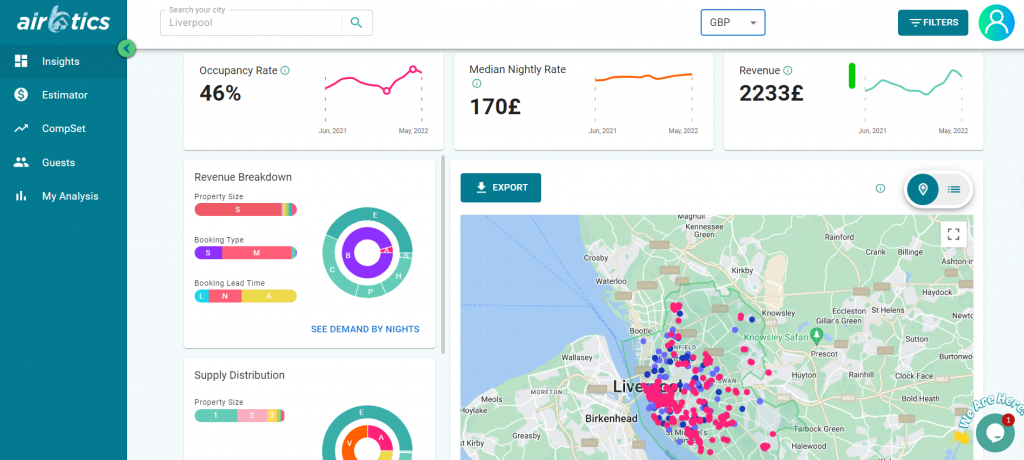 Short-term rental policy in Liverpool
No restriction on the number of days. It can be for as long as 6 months.

It is required to pay a

Council tax in Liverpool

.

Any property with five or more people who form unrelated households, and share amenities such as a kitchen or bathroom,

must have an HMO licence.

Learn more about an

HMO licence in Liverpool

.



Liverpool Property Investment
Before investing in a property in Liverpool, you have to consider the major determinators for success. This includes average price, population, nearby landmarks or attractions, and rental yields to expect – among the rest. Here are some of the most recommended areas in Liverpool that you can look into & consider purchasing:
| Area | Population | Average House Price | Average Rent Price (pcm) | Average Airbnb Revenue | Yield |
| --- | --- | --- | --- | --- | --- |
| City Centre (L7) | 33,000 | £136,904 | £364 - £975 | £2,805 | Yields here range between 9.33% in L1 and 6.8% in L2. |
| South Liverpool (L18-L20) | 63,000 | £136,651 | £966 - £1,842 | £2,938 | 9.79% yields |
| North Liverpool (L37-38) | 223,000 | £98,000 - £130,000 | £676 - £1,599 | £1,776 | In the L6 postcode, 7.85% yields are possible. Yields elsewhere, based on the L20 (Bootle) area, should still be a healthy 5%. |
Buy to Let in Liverpool
If you are looking to start an Airbnb business in the UK, this is your go signal to do so! Liverpool is a practical investment because it has been a consistent magnet for tourists, students, and business professionals across the globe. This city in the UK has numerous opportunities for investors seeking high yields for a modest outlay.
As the UK's highest-yielding city, Liverpool has both capital values and rents skyrocket annually! Some of the specialist property investment companies that you can contact are Pure Investor, RW Invest, and Marshall Property.
Rental Properties in Liverpool
Buying a property in Liverpool with an impressive rental yield is an excellent way to have a passive income. Due to relatively low house prices and high rental demand, property investors in this city are aiming to buy more properties. By looking at the following property investment websites such as Zoopla & Reeds Rains, you can get a grasp of the various prices in Liverpool.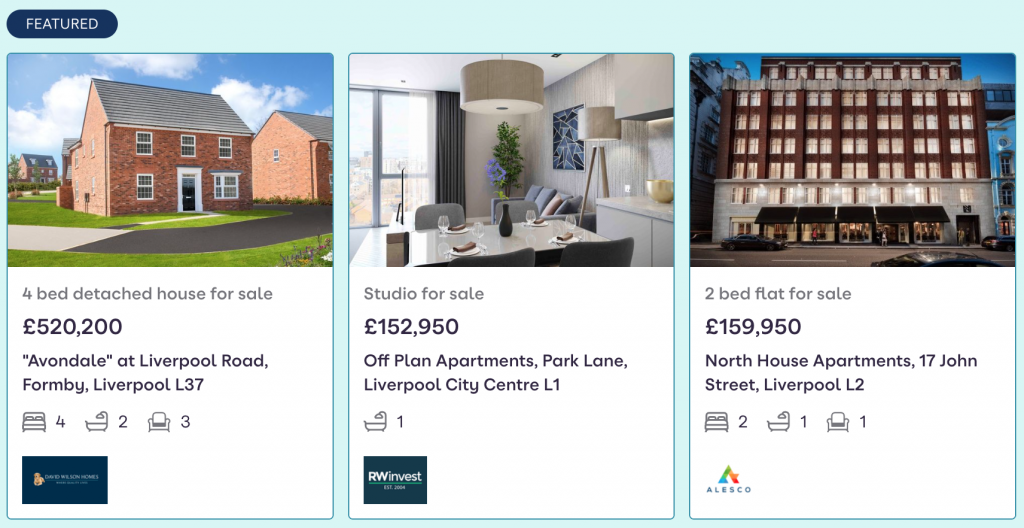 Conclusion 
In my personal opinion, the biggest advantage of running a short-term rental is high return! I've talked to hundreds of Airbnb hosts over the past years and frequently met hosts making 15 – 30% gross rental yields, and 10-20% net. It's also fun to do!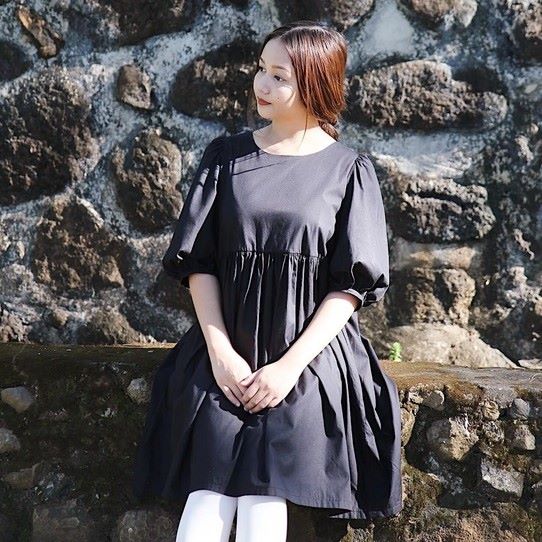 Robyn is a passionate content writer about short-term rentals and is dedicated to research & sharing property investment strategies and analysis worldwide. She is a graduate of Alliance Française de Manille, a songwriter, an animal advocate, and an avid fan of The Beatles since birth.