Last updated on September 4th, 2023
Many people start an Airbnb business with the hope that it will end up successful. But this isn't often the case. Nobody can just wing the short-term rental industry. To be successful, Airbnb requires investors and hosts to know the ins and outs. And one way to do this is by using data analytics. 
Luckily, data analytics is no longer exclusive to professionals with advanced business degrees. Its growing accessibility has made success a reality for both Airbnb investors and hosts. 
In this article, we will offer benefits to make you consider data analytics in your Airbnb success roadmap. We believe that data analytics can make you cautious and calculated as you begin your short-term rental business journey. This journey has the following components:
Determining if the property can generate income

How short-term rental analytics can make and keep your Airbnb successful

Assessing if it is a worthwhile investment
Is Owning an Airbnb Profitable?
Check the property's gross rental yield if it's profitable for Airbnb. This can help you gauge its income potential against its purchase price. For example, if you're interested in investing in the Canadian market, you should analyze statistics on Canada rental housing. This way you can now which city offers the highest rental yields. 
The purchase price of a property is readily available. Additionally, you need a reliable and accurate short-term rental analytics tool for potential revenue in your future market. This tool should be able to aggregate and average all key metrics of all listings in your region.
How To Start a Successful Airbnb Business 
Investing gurus often tell you multiple ways of running a successful Airbnb business. But we believe that the best Airbnb business tips should be backed by numbers. They can give you verifiable insights to drive your Airbnb success. 
1. Knowing Your Airbnb Market Better 
There is no other way to know your local market than using data analytics. It will inform you of the average occupancy rate and nightly rate of your Airbnb city. For some, the average data in a city just does not give them a clear picture. Then check if your data analytics tool allows for flexibility to create your own Airbnb market. This should not be limited to geographical boundaries. 
Would you like to know how much a beachfront property earns? No problem. Discover the high-yield rental areas of UK? Ask and you shall receive. Apartments in financial districts? Easy peasy! You can gain a deeper understanding of each neighborhood. You can also notice how their profitability varies with the help of data analytics. 
2. Choosing the Right Mix of Property Type and Size
Should you buy an apartment or a townhouse? What is the ideal number of bedrooms in your Airbnb market? You can identify the right property attributes in your Airbnb market with the help of data analytics. 
Start examining property prices and potential revenue even before starting your Airbnb business. This helps you identify the best income-generating properties in your Airbnb market. Data analytics can lead you to the right property type in a given market. This also applies to getting the best number of bedrooms, as this can vary depending on the market. 
3. Maximizing Airbnb Profit
Data analytics also allows you to review historical booking patterns. This affords you to gain insights into past booking data and seasonality. This way, you can make strategic planning with your nightly rate. Without leaving money on the table, you can charge higher when the demand is high. You can also offer discounts to attract guests during lean months.
4. Mapping Your Airbnb Improvement or Expansion
Plan the most effective improvement in your Airbnb property that can lead to higher guest satisfaction and increased bookings. You can check this if your data analytics tool has advanced filters. If it does, check what your market needs and how much guests are willing to pay for it.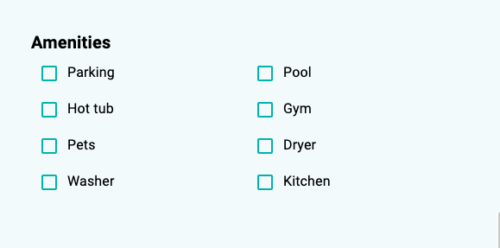 Remember that data analytics can also help you make financial projections. So, you can easily monitor the impact of these changes. Once you have mastered data analytics, it is easier for you to acquire additional properties for Airbnb. It's like rinse and repeat! Expanding to new locations now becomes a more informed and strategic endeavor. Why? You now have two things that can make you successful in Airbnb: Experience and knowledge in short-term rental analytics. 
Is It Worth It To Run an Airbnb?
Airbnb is definitely worth it especially if you're willing to put in the work and understand your market. A short-term rental business can give more than a  20% gross rental yield from your initial investment.  And as we have seen, understanding data analytics right is an indispensable companion on this exciting journey. 
Data analytics does not have to be overwhelming. With the right tool, you can easily find out the profitability of your future Airbnb property. Give it a go with this powerful short-term rental profit estimator and start maximizing your earning potential!