Last updated on January 25th, 2023
It's a fact that short-term rentals have more potential of generating revenue compared to long-term rentals because you can price your daily rate higher. One of the most important Airbnb key metrics is the average daily rate (ADR) – which is the main focus of discussion in this article. 
We will feature some of the most frequently asked questions about Average Daily Rates (ADR), how to set an effective pricing strategy, and share a comparative market analysis for making the wisest investment decisions.
Do you want to know your potential daily rate for your property? Continue reading to learn more!
FAQs: Airbnb Average Daily Rate (ADR Airbnb)
1.
What is Airbnb Average Daily Rate?
Average Daily Rate (ADR) refers to the average revenue that a single booked room can generate per day in one property. If you have ever tried to book an Airbnb property for a family getaway or a staycation, this is one of the most considered factors. ADR can be calculated by dividing the total bookings revenue by the total number of nights booked.
For instance, if you charge $120 per night and have a solid 70% occupancy rate, then you can expect to earn $30,660 before expenses and other taxes.
$150 x 0.70 x 365 = $30,660
2.
How Much Can an Average Airbnb Host Earn Daily?
In the USA, an Airbnb host can expect to earn an average daily rate of $236.95 based on Airbtics' data. This may vary based on several factors such as the location, seasonality, and occupancy rate among others.
While Airbnb hosts' daily rates vary according to their respective locations, there's also a simpler and more accurate answer to this question! By using an Airbnb income calculator, you can easily determine your potential daily rate and even your annual revenue. Some of the several factors that affect an Airbnb host's average daily rate includes:
Property Type (apartment/condo, entire home, private room, etc)

Number of Bedrooms

Pricing

Amenities
For a more concrete example, let's take a look at the short-term rental markets in Miami, Florida. Known as one of the popular destinations in Florida, here is a precise market overview of Miami according to Airbtics.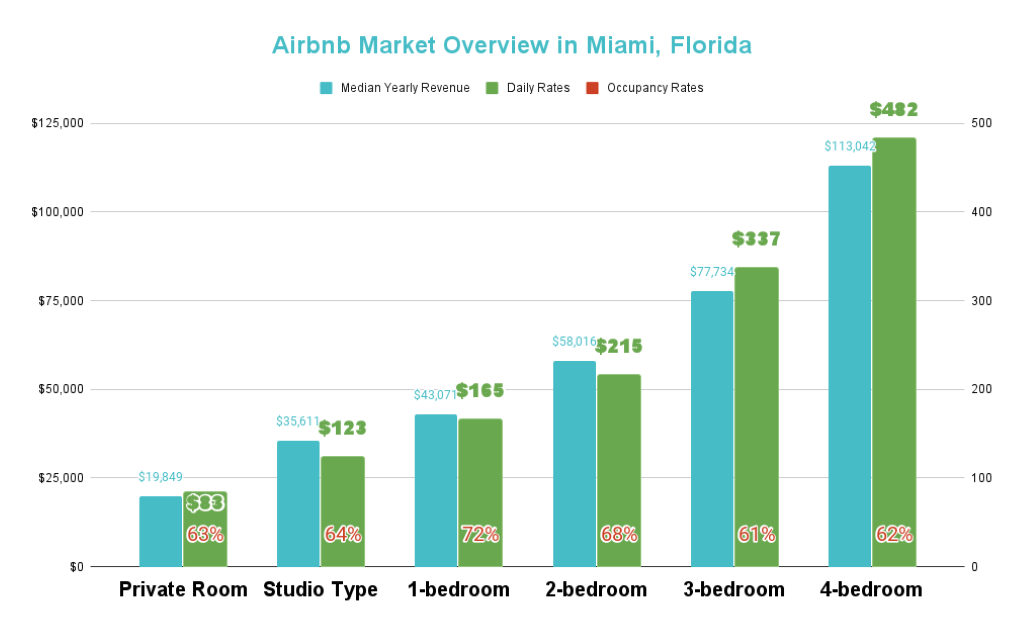 3.
I Want to Start an Airbnb Business. What is my Potential Daily Rate?
Your potential daily rate will depend on the property type and the number of bedrooms. However, the amenities you offer and your listing's total number of reviews also contribute to your potential daily rate. It can also vary if you already have a superhost badge! 
For instance, according to Airbtics, your potential average daily rate for running a 2-bedroom apartment/condo in London, UK is £2,196. 
On the contrary, if you operate an entire house with 1 bedroom, you can expect an average daily rate of £2,203.
Starting an Airbnb business can be as simple as renting out the extra space in your home. In order to identify your potential daily rate using an Airbnb income calculator from Airbtics, all you have to do is follow the 3 easy steps:
Input your Address

Use the filters: Bedrooms, Bathrooms, Property Type

Discover your potential daily rate!
In addition to this, if you want more precise data within your neighborhood, you can even create a custom market to target a specific area. The digital era makes it really as easy as 1,2,3!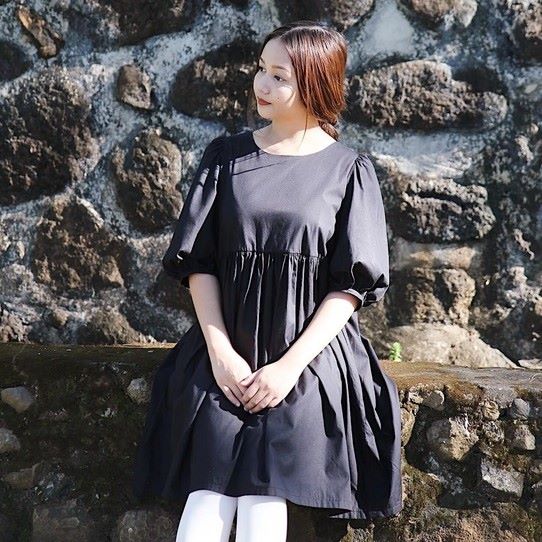 Robyn is a passionate content writer about short-term rentals and is dedicated to research & sharing property investment strategies and analysis worldwide. She is a graduate of Alliance Française de Manille, a songwriter, an animal advocate, and an avid fan of The Beatles since birth.