Last updated on February 28th, 2023
If you are looking for the best city & area to invest in the USA this summer season, continue reading! In this article, we'll feature the top 10 most profitable Airbnb cities in the USA along with important key metrics including occupancy rates, annual revenue, average daily rates (ADRs), domestic and international travel origins, and so much more!
Airbnb's Trending Summer Destinations
Have you heard the news? Airbnb's summer travel trend indicated all the profitable cities that Airbnb guests have booked this summer until August 31st, 2022! According to their recently released article, Airbnb guests have already booked in 72,000 different cities and towns for the entire summertime.
Since the pandemic started, remote workers from all over the world have had immense flexibility to take their work with them while they are at their preferred travel destination. This is why Airbnb occupancy rates in digital nomad cities have been popular since remote workers have rapidly increased over time!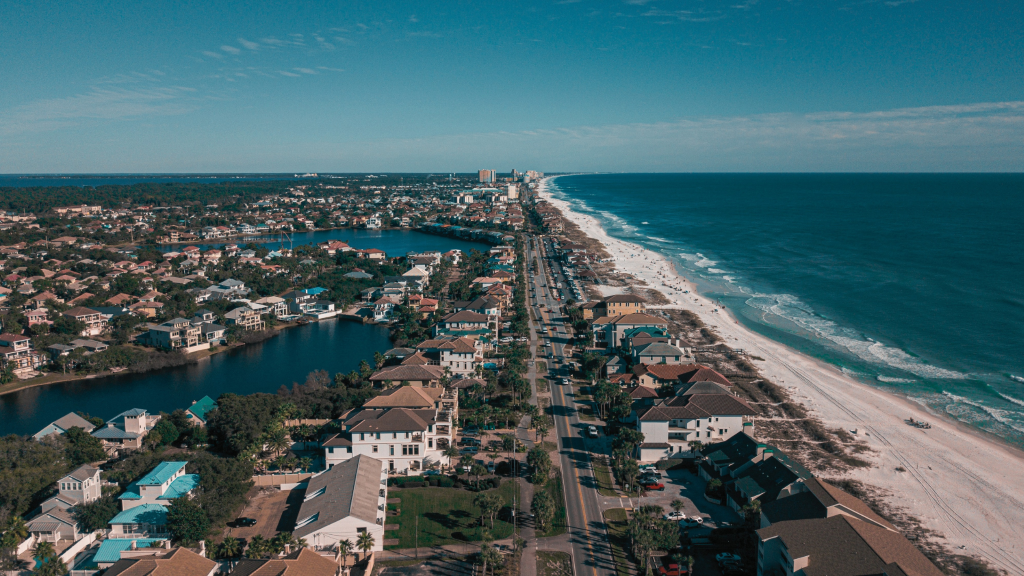 What Makes a Good Airbnb Location?
Before starting an Airbnb business, knowing the right location is extremely important to check whether the area will be profitable in the long run. Here are the following factors that you have to consider:
1. Nearby Tourist Attractions

It's a known fact that the majority of preferred Airbnb locations by guests are near tourist attractions, beaches, mountains, historical buildings, or national parks. Because who would want to enjoy a vacation where nearby tourist attractions aren't accessible, right? Generally, guests would also want a location where public transportations are at hand.
2. Airbnb Rules & Regulations

Checking the local rules and restrictions in your preferred area is also a top consideration before you start investing in a property. There are various Airbnb rules by city and some areas might have strict implementations or certain restrictions depending on their respective local laws.

3. Airbnb Key Metrics
The key metrics of Airbnb are essential for hosts, managers, and property investors to keep track of their overall finances and anticipate future expenses. Here are some of the following Airbnb key metrics to take note of: 
Occupancy Rate

– the total number of days that a property is booked by guests. This is calculated by dividing the number of booked nights over the number of available nights.



Net Operating Income

– refers to the total revenue earned by a property after subtracting the operating expenses. This can be calculated by deducting the gross income from operating expenses.



Average Daily Rate (ADR)

– this represents the daily revenue that a rented property can make. It can be calculated by dividing the total booking revenue by the total number of nights booked.



Revenue per Available Room (RevPAR)

– refers to the total amount of revenue a single room can make on your property. RevPAR is an essential metric that allows you to have an overview of your property's performance and anticipate revenue increases. You can calculate RevPAR by multiplying your average daily rate with the occupancy rate.



Average Length of Stay (ALOS)

– this metric refers to the average number of nights that have been booked by an individual guest. This can be calculated by diving the number of nights booked with the total number of individual guest bookings.
Do I need to Own a Property for Airbnb? 
Some investors have a sufficient budget to purchase properties for passive income with Airbnb, however, there's a greater alternative for those who don't! Can you start an Airbnb with no money? Yes, you can! If you want to try the Airbnb business but are financially limited, Airbnb rental arbitrage is the answer. Here's why: You don't need a lot of money to start it and you don't need to own any property! The good news is that there are numerous landlords who allow their properties for rental arbitrage so it would be easy to find rental arbitrage properties. 
Top 10 Most Profitable Cities for Airbnb
The occupancy rate of your target area is one of the most important factors to consider when starting an Airbnb business. The more Airbnb bookings you make, the higher your income! This is why the best places for Airbnb investment are cities with ranking occupancy rates.
According to Airbnb's recent article about summer travel trends, here are the top 10 most profitable cities for Airbnb in the US:
Occupancy Rate: 54%
Average Daily Rate: $408
Annual Revenue: $97,716
Occupancy Rate: 66%
Average Daily Rate: $325
Annual Revenue: $108,888
Occupancy Rate: 63%
Average Daily Rate: $225
Annual Revenue: $69,780
Occupancy Rate: 70%
Average Daily Rate: $273
Annual Revenue: $85,236
Occupancy Rate: 58%
Average Daily Rate: $251
Annual Revenue: $65,484
Occupancy Rate: 60%
Average Daily Rate: $145
Annual Revenue: $38,604
Occupancy Rate: 42%
Average Daily Rate: $967
Annual Revenue: $86,580
Occupancy Rate: 70%
Average Daily Rate: $165
Annual Revenue: $45,804
Occupancy Rate: 65%
Average Daily Rate: $421
Annual Revenue: $113,724
Occupancy Rate: 42%
Average Daily Rate: $669
Annual Revenue: $107,820
General Conclusion
Now that you have an overview of the most profitable Airbnb cities this summer, don't miss out on other investment opportunities! As we live in a digital era, an accurate Airbnb calculator will help your business stand out among your surrounding competitors and benchmark your property by tracking the occupancy rates of competing listings in your preferred city. 
With the help of our data analytics service, you can vastly enhance your monthly revenue, create a comparison for each neighborhood, add the appropriate amenities and so many more exciting features.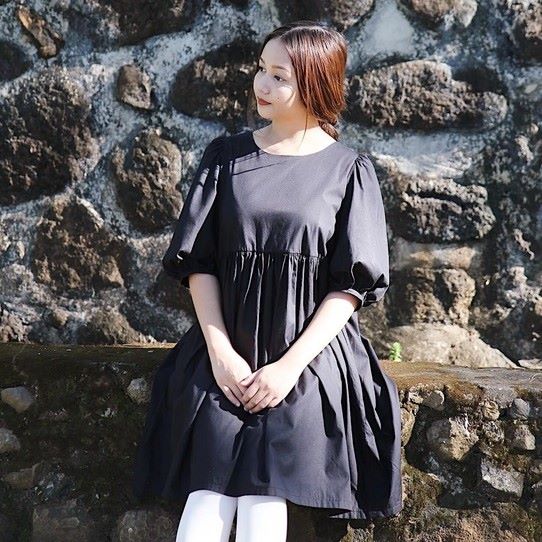 Robyn is a passionate content writer about short-term rentals and is dedicated to research & sharing property investment strategies and analysis worldwide. She is a graduate of Alliance Française de Manille, a songwriter, an animal advocate, and an avid fan of The Beatles since birth.