Ultimate Airbnb and Vacation Rental Glossary: A Complete List of Terms
Master the industry with our comprehensive Airbnb and vacation rental glossary of terms and definitions. From jargon to buzzwords, we've got you covered! Maximize your understanding and make a lasting impression in the world of short-term and vacation rental hospitality.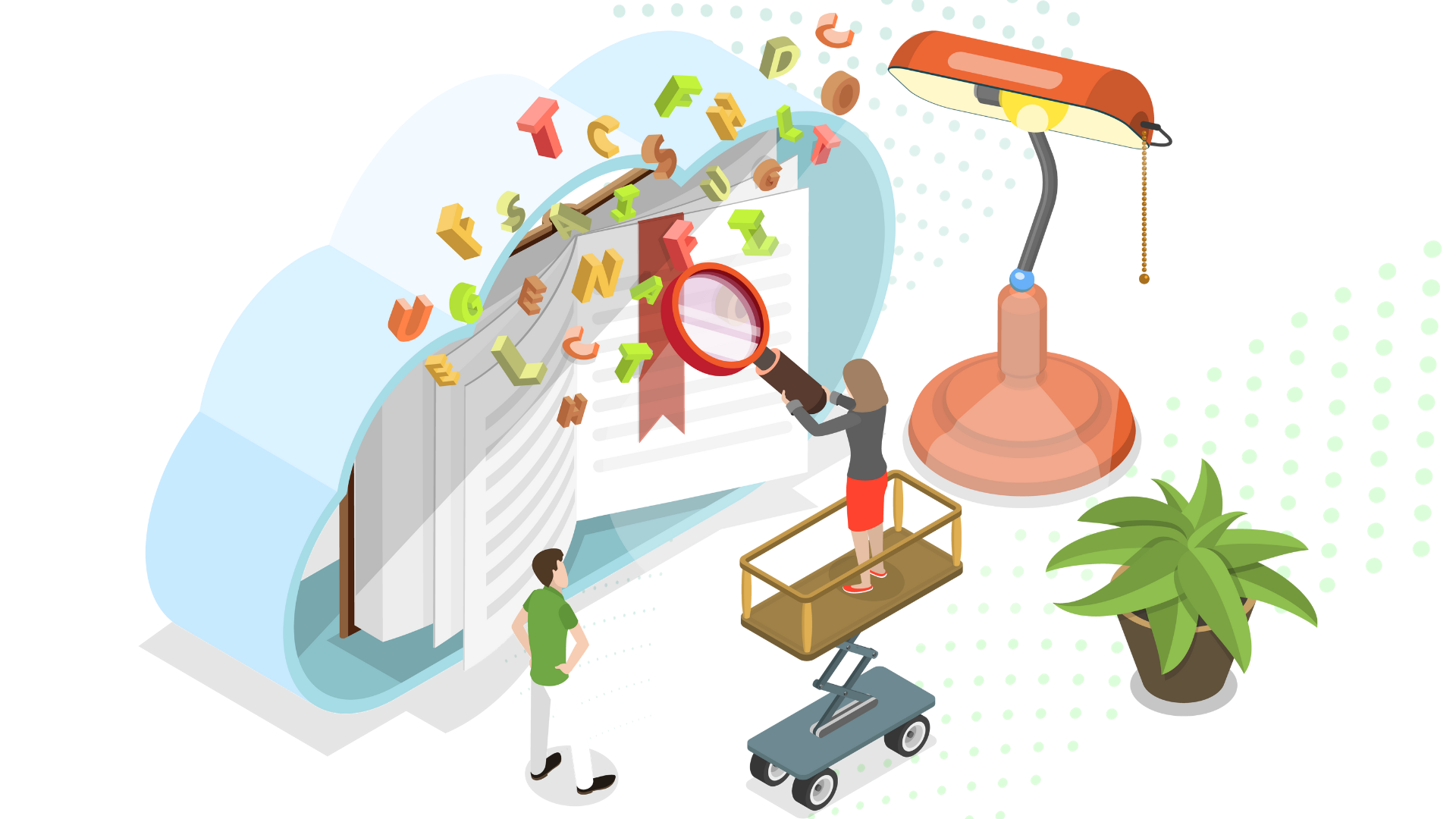 A-Z
#
A
B
C
D
E
F
G
H
I
J
K
L
M
N
O
P
R
S
T
U
V
W
X
Y
Z
A-Z
#
A 1031 Exchange is a special IRS rule that allows property owners to sell their houses and buy another while deferring capital gains tax. This allows investors to reinvest the proceeds into another qualifying property. The ability to reinvest without any immediate tax liability, allows Airbnb investors to diversify their real estate portfolio and create wealth faster.
A
An Airbnb listing showcases your property appeal on the platform. It's the key to attracting travelers' interest, offering a vivid snapshot of your rental's best features, from its location to its amenities. Think of it as the make or break for a successful booking by travelers looking for short-term accommodation.
Airbnb is a pioneering online service platform that allows property owners to share their spaces with travelers seeking cheaper accommodations. From a cozy room to an entire property like a house or an apartment, Airbnb offers a vast variety of options to travelers worldwide.
Airbnb Analyzer is a tool that helps property investors analyze the financial potential of Airbnb properties. It provides insights into rental income, expenses, and profitability for informed investment decisions.
Airbnb API allows developers to access and integrate Airbnb's data and functionality into their applications, making it easier to create tools and services for hosts and guests.
An Airbnb calculator is a tool that helps hosts and property investors estimate potential earnings and expenses, allowing them to make informed decisions regarding their short-term rental properties. 
Airbnb data consists of numbers and ratios from properties' information such as their pricing, location, and availability. These are commonly extracted using web scraping techniques from websites, particularly Airbnb.
Airbnb demand refers to the level of interest measured by booking activity for Airbnb accommodations in a specific area. It represents the number of guests seeking short-term rentals and their willingness to book accommodations through the Airbnb platform.
Depreciation is an accounting process where the tax-deductible costs of a business asset are spread out over time, instead of one big-time deduction in a single year. This concept acknowledges that real estate properties lose value as they are used over the years.
So, this allows Airbnb hosts to deduct a portion of property costs from their taxes each year. The IRS sets the rules for determining the property's useful life.
Airbnb Hosts are individuals or property owners who list their homes or spaces on Airbnb's platform for short-term rentals. They provide unique and welcoming accommodations for travelers.

Airbnb Investment involves purchasing properties with the intention of renting them on Airbnb. It offers opportunities for generating rental income and maximizing returns in the short-term rental market.
Airbnb regulations refer to the rules and policies set by governments and local authorities to govern short-term rentals and ensure compliance with safety, zoning, and taxation requirements.
Airbnb Statistics by City
Airbnb statistics by city provide valuable insights into short-term rental markets, including data on occupancy rates, average daily rates, and annual revenue, helping hosts and investors make informed decisions.
Airbnbust or Airbnb bust is a phenomenon of rising vacancies or decreasing occupancy rates in Airbnb due to the growing number of new listings. Understandably, this is a grave concern for a lot of people involved in the short-term rental industry.
The Average Airbnb Stay Length is more than just filling up your booking calendar. It's about strategically planning your approach. This includes optimizing amenities, pricing, and guest experiences. All of these can make or break your success in this competitive market.
Average Daily Rate (ADR) refers to the average revenue that a single booked room can generate per day in one property. If you have ever tried to book an Airbnb property for a family getaway or a staycation, this is one of the most considered factors. ADR can be calculated by dividing the total bookings revenue by the total number of nights booked.
B
The best number of bedrooms in your Airbnb property refers to the count of individual sleeping spaces in an accommodation, indicating its capacity to host guests comfortably. It's a key factor for travelers when choosing lodging. Analyzing Airbnb data and Gross Rental Yield helps make informed choices when choosing the number of bedrooms to invest in.
Property Type categorizes Airbnb listings into various types such as apartments, houses, and more. It helps travelers find accommodations that suit their preferences and needs.
C
Cap Rate
The Capitalization Rate (Cap Rate) is a financial metric used in real estate to evaluate the potential return on investment by comparing a property's net operating income to its market value.
Cost segregation for Airbnb is the method to know the portion of your rental property's cost. This is claimable as tax deductions in a shorter period of time. Hence the name, it involves segregating or separating different properties that depreciate faster for tax purposes. By doing so, you save more money by reducing your taxable income.
Custom Data for Short-Term Rentals encompasses personalized insights and information tailored to the specific needs of short-term rental property owners and investors, optimizing decision-making in this industry.
Custom Market in the Airbnb industry allows property investors to define their specific short-term rental market. With the Airbtics App, it offers the flexibility to draw your own search area and access tailored market data.
D
The Airbtics Discovery Tool simplifies the search for profitable Airbnb markets. Access valuable data on market size, rental yield, annual revenue, and more to make informed investment decisions with ease.
Dynamic Data offers real-time insights into short-term rental markets, allowing property investors and managers to make informed decisions based on the latest information and market trends.
F
A "Fully Booked Airbnb" is a term used when an Airbnb property has all of its available dates reserved by guests, indicating high demand and potential profitability for hosts.
G
Gross Annual Income
Gross Annual Income refers to the total earnings generated from a property or investment before deducting any expenses or taxes. It provides an overall view of income potential.
Gross Rental Yield (GRY)
Gross Rental Yield (GRY) is a financial metric used to assess the profitability of a rental property. It measures the property's income as a percentage of its purchase price before expenses.
H
Historical data refers to past information collected over time. In various fields, it provides insights, trends, and context, aiding decision-making and analysis based on past events and patterns.
L
LTM, or Last Twelve Months Data, refers to financial or performance data that covers the past 12-month period. This isn't exclusive to short-term rentals. In fact, it is commonly used in business to provide a snapshot of a company's performance over the past year.
M
The median property price is the measure that finds the middle ground in the property prices within a specific location and time period. It is not to be confused with the average (mean) property price or average house cost, which can be skewed by extremely high or low values.
Instead, imagine that all properties on sale are stacked from the cheapest to the most expensive. Then, the median property price is smacked right in the middle, providing a more balanced representation of the market. Everything above it is the higher price segment, and properties below it are more affordable.
N
Net Rental Yield
Net Rental Yield is a financial metric used in real estate investment. It measures the profitability of a property after expenses like maintenance, taxes, and vacancies are subtracted from rental income.
O
Occupancy Rate is a key metric in the Airbnb industry, measuring how often your property is booked. It's vital for optimizing rental income and gauging property performance.
P
Population rate is an important demographic indicator that measures the change in the number of people in a specific area over a given period. Typically expressed as a percentage, this rate is computed by subtracting the current population size from the previous one and then multiplying the difference by 100.
Airbnb's Potential Annual Revenue is an estimate of the maximum income a property can generate annually through short-term rentals on Airbnb, based on factors like location, occupancy rates, and pricing.
R
Rental arbitrage is the practice of renting out long-term properties and re-renting them out to others on a short-term basis through short-term rental platforms such as Airbnb or HomeAway. For example, you lease a $2,000/month apartment, list its two rooms on Airbnb for $100/night each, and make a $1,000 monthly profit after expenses.
RevPAL: Revenue Per Available Listing
Revenue Per Available Listing (RevPAL) allows Airbnb investors to evaluate the profitability of individual STR properties in a given market. This metric is invaluable when making investment decisions about acquiring new properties or managing existing ones within a particular Airbnb market. RevPAL helps investors gauge the viability of their ventures, enabling them to optimize their property portfolios efficiently.
Formula: RevPAL = Total Revenue  / Number of Available Listings
The Revenue per Available Night (RevPAN) is a magnifying glass designed to see the potential of individual listings. It gets the average revenue generated per listing for each night available for booking.
Remember, we're in an industry where every night also holds potential for profit.  So RevPAN takes the night into consideration.
Formula: RevPAN = Total Revenue  / Total Available Nights
RevPAR is a well-established metric in the hotel industry. It offers a comprehensive view of how well a hotel is filling its rooms and at what price. The calculation is straightforward: multiply the Average Daily Room Rate (ADR) by the Occupancy Rate (OR). The result is the revenue generated per available room during a specific period.
Formula: RevPAR = Occupancy Rate * Daily Rate
RevPAR, RevPAL, and RevPAN are metrics used in the hospitality industry. RevPAR measures revenue per available room, RevPAL per available listing, and RevPAN per available night, helping assess performance.
S
The Short-Term Rental Market is a dynamic sector for property investors. It involves renting properties for brief periods, often through platforms like Airbnb, presenting lucrative opportunities in the hospitality industry.
Short-Term Rental (STR) refers to the practice of renting out a property, typically a residential unit, for a short duration, often through platforms like Airbnb, and VRBOs, for vacation or business travelers.
STR Management Platforms
STR (Short-Term Rental) Management Platforms are software solutions designed to streamline property management for hosts on platforms like Airbnb. They simplify tasks like bookings, pricing, and guest communication.
An Airbnb submarket is a smaller segment of the bigger Airbnb market. It can be a neighborhood, property size, and property type. Airbnb submarket analysis breaks comprehensive data into smaller and more manageable components. They are no different from a submarket in real estate.
V
Vacation Rental Data provides valuable information about short-term rental properties, helping property investors and managers make data-driven decisions to maximize profits and optimize their rental businesses.
Vacation Rental Management (VRM)
Vacation Rental Management (VRM) involves the operation and oversight of vacation rental properties. VRM companies handle tasks like marketing, booking, maintenance, and guest services to maximize property profitability. If you are an Airbnb investor with more than 5 properties, then it's better to look for a VRM near your area to assist you in operating your vacation rental business.
VRBO, or Vacation Rental By Owner, is an online platform that allows property owners to rent out their homes or properties to travelers seeking short-term accommodations.
#
A
B
C
D
E
F
G
H
I
J
K
L
M
N
O
P
R
S
T
U
V
W
X
Y
Z
Find a profitable
investment property
Use powerful analytics to discover lucrative & traditional Airbnb properties within minutes.